What to Build a Fairy Garden In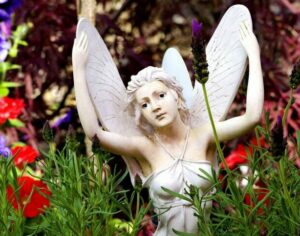 If you've been wondering what to build a fairy garden in, look no further! Here's a list of inspirational ideas to get the creative juices flowing. It can sometimes help to get a breakdown of What is In a Fairy Garden, and some Ideas for Fairy Gardens to spark that creativity. There is no one way to make a fairy garden.
For every different fairy garden, there is a fairy that will love to make it a home. There are the standard indoor and outdoor planters that can be used, unusual objects that often make very fun and creative fairy gardens, fairy gardens that don't require any soil- and therefore significantly less maintenance, and even plant-less fairy gardens that require close to no maintenance.
Standard Planters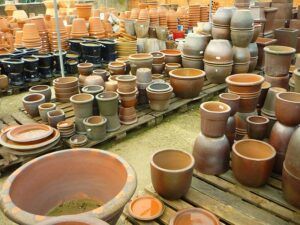 With the majority of fairy gardens, there is a basic planter with either one featured plant or an assortment of plants. Many these fairy gardens made in standard planters are created after the plant(s) has been put in place and the fairy garden accessories are added afterward. This is often to bring a little magic into the garden and help decorate the space.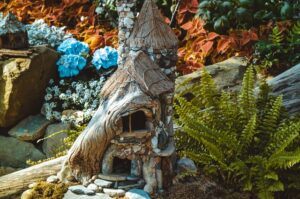 There are, of course, pre-planned fairy garden planters where the plant type and position are dictated by the desired design of the fairy garden itself. These require a bit more planning ahead. Either way, a beautiful fairy paradise is made- often with the standard gardening equipment already on hand.
Unusual Planters
Creativity tends to spark with a bit more ease, I've found, when the decision is made to use something out of the ordinary for a planter. There is an entire section dedicated solely to everyday items to use as fairy garden planters to check out in More Ideas for Indoor Fairy Garden Fun for inspiration. That list is by no means complete, as people are coming up with new and innovative ideas for fairy gardens all the time! For example:
A discarded drawer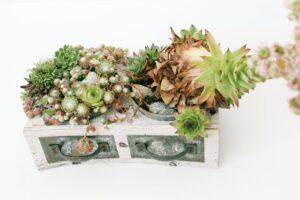 An old chair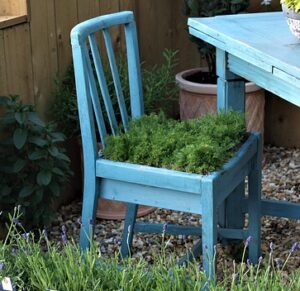 An old shoe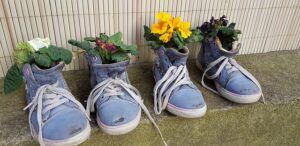 An old jewelry box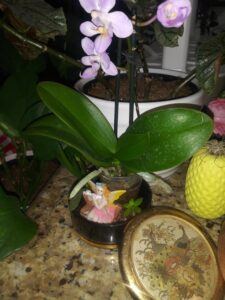 Soil-less Fairy Garden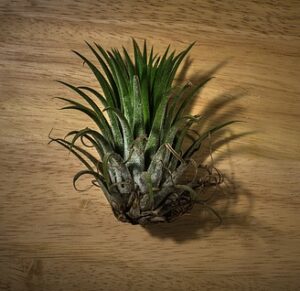 When considering creating a fairy garden, there's an endless variety of plant options available. I have gone over a few of the more common plant selections for outdoor fairy gardens, and common indoor selections as well. While these are by far the most common types of plants to be used in fairy gardens, there are always the lesser known, yet very maintenance -light air plants.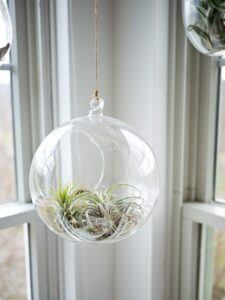 Air plants have been used as decoration often by those who have a brown thumb. They are also favored by those who simply don't have the time or inclination to tend an entire garden- but still want the benefits of living plants in their home. Air plants scientific name is tillandsias, and are what's known as epiphytes- plants that naturally grow without soil. This makes them the perfect plant to place in a fairy garden that will have less maintenance than usual. (We all go through periods of time when our garden gets the "back burner" treatment. Air plants will be effected less than others by this.)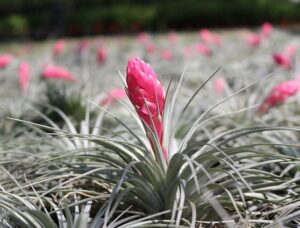 Air plants simply require misting or dunking (submerge in water) a couple times a week, and perhaps a monthly feeding from a water-soluble orchid or tillandsia fertilizer. To determine which watering and feeding routine is best for the type of air plant you have, make sure to check the species and go by the guidelines. These air plants make the creation and maintenance of the fairy garden even easier!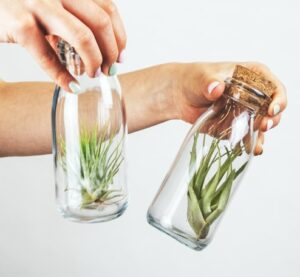 The choice to use air plants in the fairy garden means there are now so many more options on what to build a fairy garden in. Items and containers that either would not have adequate drainage, or simply would not hold soil or growing medium for the plants are now in the running! This means that no matter the size, shape or style of the object, as long as it has a nook or cranny to support the air plant, and a small space for some fairy garden accessories to be placed, you've got yourself a fairy garden!
Plant-less Fairy Garden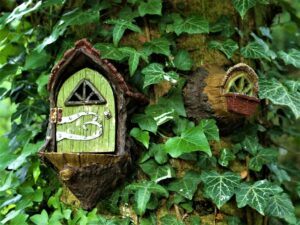 Even though having a Fairy Garden with Plants is a fantastic idea, sometimes the demands of live plants can be a bit much. When this is the case, I still encourage the creation of fairy gardens! There is a simple solution… artificial plants and/or flowers.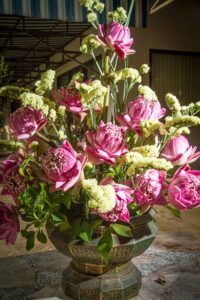 Artificial flowers are not actually made of plastic. They are made of polyester or silk and then coated in an artificial "bloom" that has the same weight and feel as real flowers. These faux arrangements last long, don't need to be watered, and can be taken out year-round without any risk to the environment.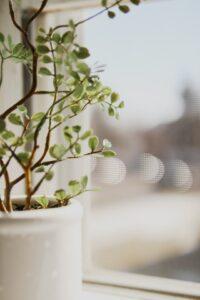 Except for occasional dusting, and perhaps a change up in the arrangement of the fairy garden accessories for fun, this is the ultimate in low-maintenance fairy gardening. Simply purchase the desired faux plants, place and admire! Similar to the air plant option, with the lack of soil or other growing medium, artificial plants provide so much more when it comes to options of what to build a fairy garden in.
What to Build a Fairy Garden In? Practically Anything!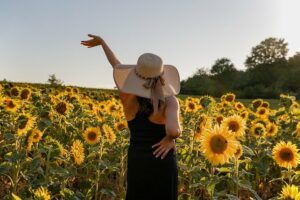 The most common mistake when considering what to build a fairy garden in is limitations. There is practically no limit to the type, style or size of the fairy garden of your dreams! The only limit is your imagination, and with a little inspiration, a bit of creativity and a dash of magic, the fairies will be flocking to the garden in no time!
Do you have any recommendations or feedback to add to the discussion? Please feel free to comment below! I answer every comment. You can also email me at Randi@FairyCircleGarden.com or send me a message through Facebook or Instagram as well!
Did you like this article? Please share it on your favorite social media page! For more great content please check out our other articles and follow our social media pages on Facebook, Instagram, Pinterest and more!
Gratefully,
Randi