Outdoor Fairy Garden Ideas – Yard Magic!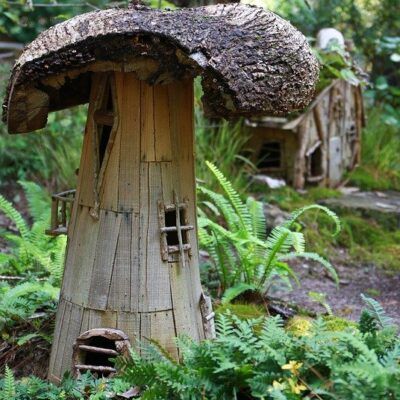 Looking for outdoor fairy garden ideas? Look no further! The great thing about outdoor fairy gardens is that each one is unique! There are a few staples that are widely used and help to easily identify the chosen area for our winged friends to find.
With so many themes and variations, the possibilities are endless! Here are a few tips to get you on your way to creating your own unique fairy garden.
What are the Basics of Outdoor Fairy Garden Ideas?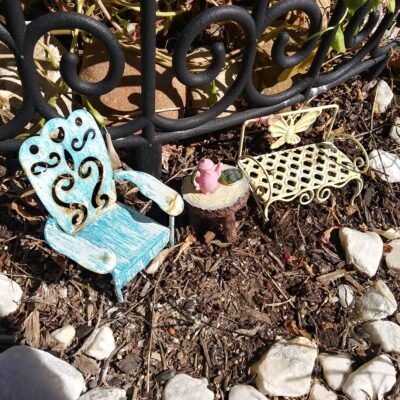 Fairy gardens are a popular activity for fans of the fanciful as well as avid gardeners. There are a few basics you will find in your standard fairy garden that help to bring the magic to life. You typically have either a fairy dwelling or what appears to be the trappings of such a place.
There are often other accents like chairs, a table or signs that indicate a tiny creature has taken up residence in the area. Kits are available for purchase from hobby shops or specialty stores either locally or via an online shop. We recommend this really simple Fairy Garden Standard Kit for beginners and kids! There are also ample opportunities to get creative and make your own features using your imagination! You would be surprised at the things people will use that work perfectly in the imaginative world of fairy gardens.
The average fairy garden usually has a few basics: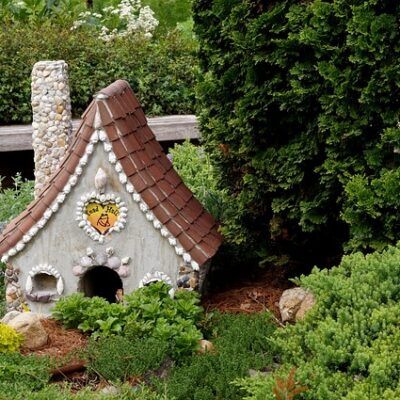 A Fairy Dwelling
This can be a house, an entrance to a house, or some specified area that the fairy spends time. These are often tailored to the garden bed or planter where the accessories are located. For example, a tree stump is a great place to put a door and a little lamppost or mailbox. A patch of Irises are my favorite spot to put a tiny house with a little walkway.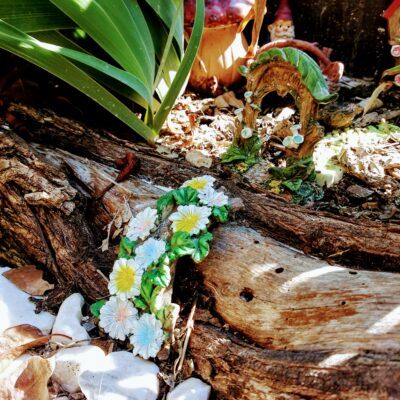 A Pathway
This can be any kind of path you like! This does not have to be any set size, materials or ending in any specific destination. For example, I used some quartz crystals to make a stairway from the sand to the fairy house in this particular fairy garden.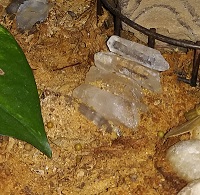 You can use things like decorative sand (of whatever color you like) to create a walkway from one fairy accessory to another. The flat variety of acorn tops make great fairy stepping stones. You can even use the same material, just a different color to distinguish a frequented fairy route.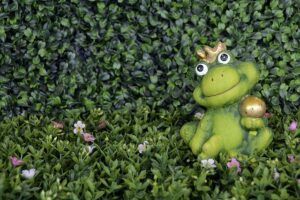 Fairy Sized Objects or Accessories
Fairy garden accessories are available online, in your local hobby shops, or all around you! You can repurpose items to be used in their tiny fairy world, or you can create your own. For example, some thin sticks hot-glued together with 3 more thin sticks hot glued on top in a "Z" pattern makes a great door! Been looking for the mate to that dangly earring for the past 6 years? It would go perfect as a decorative chandelier of sorts in a fairy house.
There are fairy garden kits and sets that come with different themed accessories to make the decorating of your fairy garden quick and easy.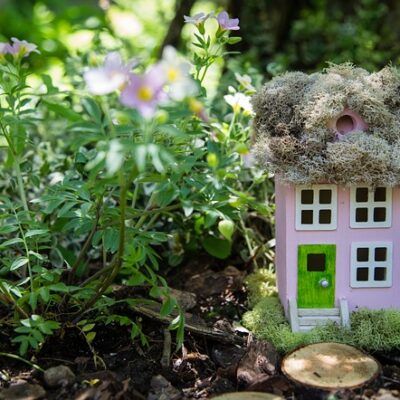 Plants
It is a fairy garden after all! For the younger fairy garden fans, there are plastic toys that introduce the fun creative nature of fairy gardens without the potentially fatal effect the young and exuberant can inadvertently have on the more fragile plant life. These still come with the plastic plants though, are always fun, and are great for sparking the imagination. As for non-plastic versions, you are really only limited by your own imagination.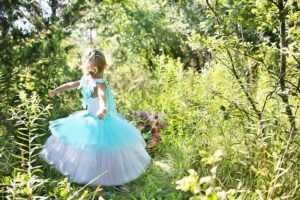 These are the generally agreed upon basics of a fairy garden. That does not mean that you cannot add more, come up with your own, or throw out the playbook altogether and forge your own path in the fairy garden world. I would love to see what you have come up with!
Easy variables to give you endless variety
There are a few things that one can look for that will always provide a nice spot for the traveling fairy. These things don't have to be purchased in a set or from a specialty store, but will add those little touches to add variety and fun to any garden bed or container garden.
Crystals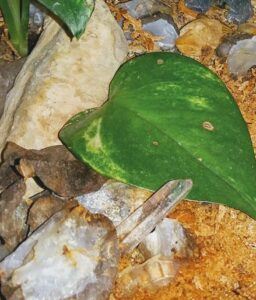 A handful of small crystal points on their side can be the perfect fairy staircase or garden edging for tiny fairy garden beds.
The longer pieces can be placed near other fairy garden accents coming straight up out of the ground to make it appear as though the magic of the fairy has grown the crystals too! The smaller crystal chips are great for creating pathways or "crystal rivers".
A small bag of sand will go a long way in creating small pathways or simply defining a section of the bed. As mentioned earlier, they even have decorative colors you can use to bring a fun pop of color! The great thing about natural sand is that it is also a type of soil, so it's a great all natural additive to both your garden and your fairy retreat.
Sticks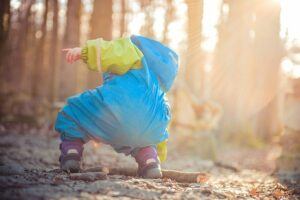 A bundle of thin sticks and a hot glue gun can create a whole plethora of items, not just a fairy door. You can space them out along a longer thin branch to make a tiny fence. Gathering the sticks is also a fun activity for young kids!
Simply go to your local park where there are some trees, and look around for small branches or sticks that have fallen to the ground. Make sure they are not very thick. Try to aim for sticks that are no bigger than your pinky finger in diameter. They can always be longer, because you can break them to the desired length later.
Planters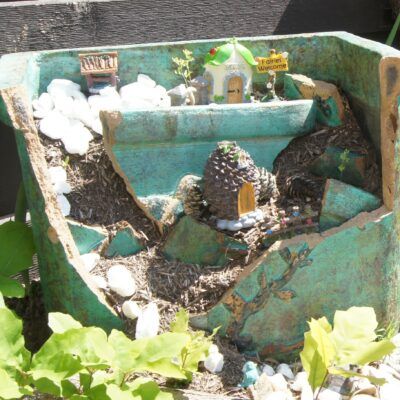 Broken pottery or planters are actually wonderful accents! A few well-placed broken pieces will allow you to create a multi-level fairy complex. Filling the planter up to the break, then adding the larger of the broken portion and filling with soil to the top of that piece will create a ledge. Repeating the process with the smaller portions in whichever pattern you like will make a fun place to put a few different accents. A teacup that will no longer hold tea will do wonders in housing a tiny fairy looking for a cozy place to rest. Simply placed on its side and placing some type of door or curtain across the opening will bring the magic to life.
Good fairy garden plants
Due to being subject to the elements, accents often need to be weatherproofed somewhat. It's a good idea to similarly consider the plants that will be surrounding your fairy garden. Most plants end up dying down to the ground every fall or winter, only to burst forth with vigor in the spring. There are early bloomers and late bloomers and everything in between. Here are a few examples of good outdoor beginner/hard to kill plants that will help your garden be full of color and growth as long as possible!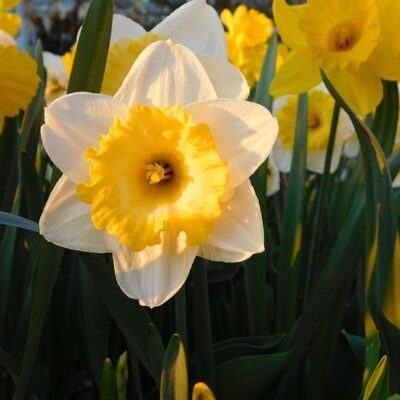 These are often the first blooms to signify spring is on its way! They are quite pest resistant and grow back every year. They love the sun and bring color and life to your garden while the last tendrils of winter are still holding on.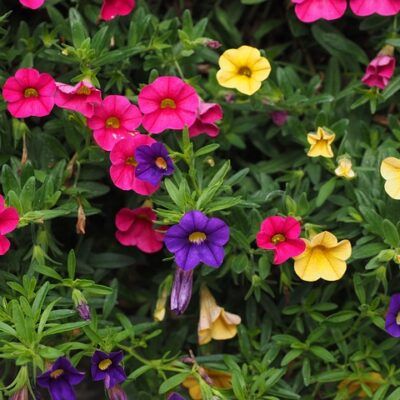 Petunias
These are hardy, sun-loving flowers that like well draining soil and will continue to bloom for weeks on end if you practice deadheading. This is where you cut off the wilted flower at the base of the flower's stem (in most varieties, 2 leaves down from the actual flower) to encourage the plant to put forth new blooms.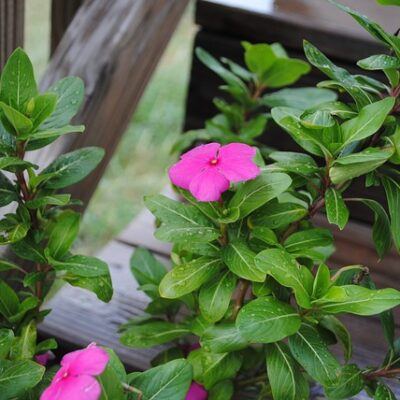 Impatiens
These are widely known as wonderful beginner plants, and not only because they are easy to grow and relatively difficult to kill. These colorful plants love the shade and can be planted close together to create a bank of flowers.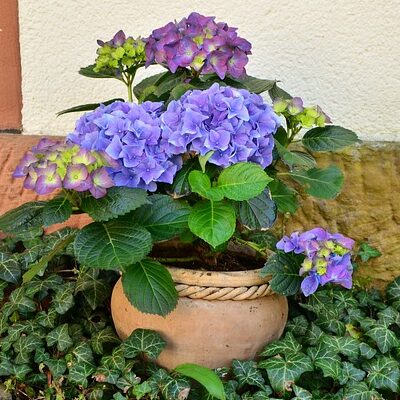 Hydrangeas
These beautiful plants love morning sun and afternoon shade, so find a good location that will protect them from harsh afternoon heat, but still provides several hours of direct morning sunlight. Their blooms last a long time too!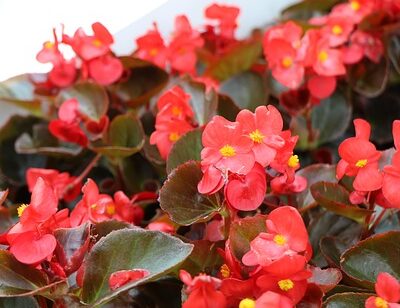 Begonias
This garden favorite likes sun and shade, so either will do. There are over 6,000 varieties of Begonias! Their color variations are amazing, and you can find blooms and foliage in a staggering variety of colors!
***For further details and assistance in plant selection for your indoor fairy garden, check out the Plants section in our article on What's In Fairy Gardens Anyway?***
Use the Existing Landscape to your Advantage
Starting a garden from scratch in a completely flat area can be fun. It can also be daunting if you are not familiar with gardening in general. Luckily, there's a little hack that might be surprising. Use what you DO have.
"I don't have anything in my yard to start a fairy garden with," you might say. Think again. Is there an old tree stump in your yard? How about a retaining wall? What about a tree?
These things are all perfect starting points for fairy gardens!
Put a circle border of logs around the base of that tree, add some soil to fill up the bed and BAM, you have yourself the start of a beautiful garden bed. The tree trunk can have a little door placed at the base, followed with a few river stones placed as a walkway up to the door, and you've got your main fairy decoration.
Then just supplement this with things you have either made, purchased or found to complete the look. Add some shade loving plants and shortly you'll have a thriving garden bed shaded by your existing tree.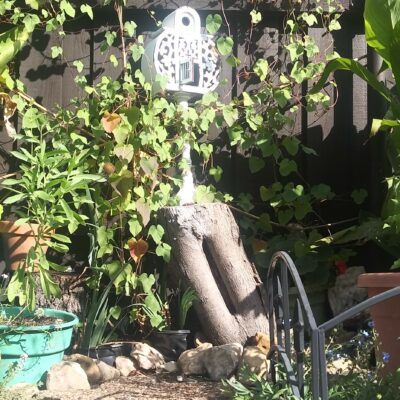 Tree stumps are fantastic for fairy gardens! Not only can you do the exact same thing you did with the tree, (except with sun-loving plants if it's in a sunny spot) but you can also put either more fairy elements on top of the stump. A potted plant could also go on top. Maybe even a draping plant to be used as a mysterious secret fairy garden that you can see peeking out from under the foliage.
Retaining walls or fences give a great backing to build up against with trellises or multi-level planters. If you are able to have plants growing up or down, the garden tends to visually have more depth and those are so much fun to hide fairy garden elements in.
You might not have a fairy house and pathway like you might with a tree or stump. There could, instead, be little seating areas, a small swing, a tiny fairy bathtub or spring, or other fun individual elements that suggest a fairy getaway, but not necessarily a long-term resident.
Recycle!
My favorite part about fairy gardens is the fact that you can find a way to work almost anything into the design. Either from the angle of actual gardening uses for biodegradable materials, containers, or landscaping amendments, or from the decorative aspect by re purposing human sized items for use by the tiny pixies, if you can imagine it, you can make it work.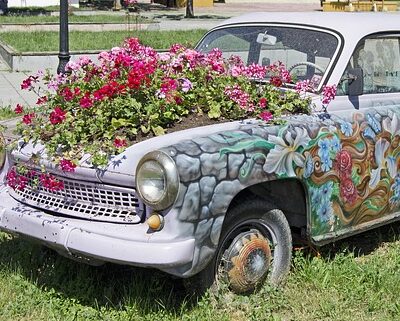 Part of what I love about fairy gardening is how it puts a fun slant on the ancient tradition of working the land. There are age-old traditions going back thousands of years, as well as new technological advances that bring both a whole new set of benefits, as well as a whole new set of problems.
No matter which party you ascribe to (or both), the idea of using what you have still holds merit. In today's "throw it away and get another one tomorrow" culture, it can be really eye-opening when you start to adjust your mindset.
Now, instead of seeing a pile of junk you'll toss out on the next bulk trash day, there could be the makings of a whole new fairy paradise just waiting for your imagination to take hold and make it happen.
Now That You Have These Outdoor Fairy Garden Ideas, Get Outside and Get Gardening!
No matter if you've got a solid plan with blueprints and a contractor standing by, or simply a shovel, some seeds and a lot of creativity, just get outside and garden!
I have found that with the planning stage, I can end up lost and eternally stuck on a merry-go-round of "what-ifs" and "maybe-I-coulds". Know that a failure to plan is a plan to fail; but a plan never put into action never bears any fruit… or flowers… or fairies.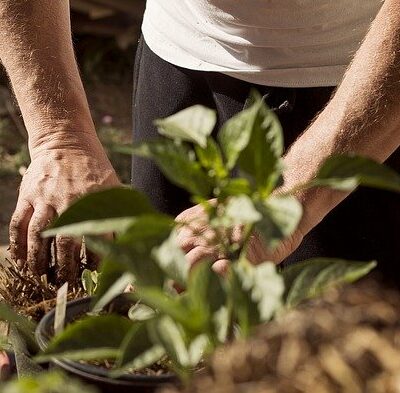 It may be just a trip to a local garden, a walk around the block taking peeks at your neighbors gardening efforts, or a trek to a big arboretum. The main thing is to get outside, find the inspiration to dig in the dirt, and get going on your very own fairy garden!
Please leave a comment or question below, and share with me your very own outdoor fairy garden ideas! You can also reach me through our Facebook and Twitter pages!
Gratefully,
Randi