Why Use A Monthly Flower Delivery Club?
Fresh Flowers, All the Time!
Are you looking for a simple way to deliver fresh flowers every month without even leaving the house? Then consider joining a monthly flower delivery club! These monthly flower delivery services are a great way to make sure you (or someone important to you) can have beautiful flowers in every month, with just a few clicks!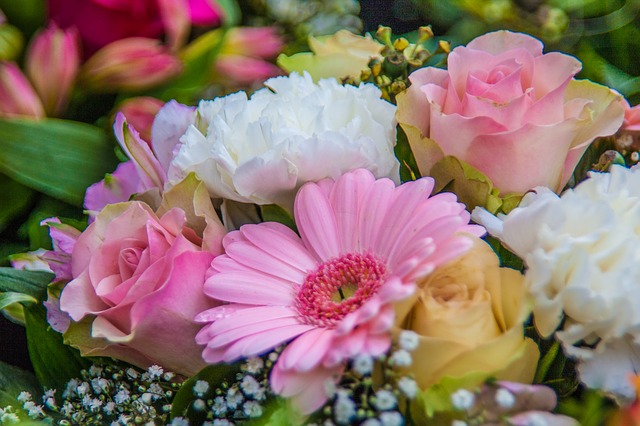 One of the things I love best about being a gardener is the ability to grow whatever plants I want. I can make awesome flower bouquets for my friends, but only if they live close by and it's the right time of year. By utilizing a club however, I can brighten a loved one's days all year long, even if they live on the other side of the country, or even another country!
Do you have trouble remembering special occasions? Mothers Day? Anniversaries? Valentine's Day? Birthdays? No problem!
Benefits of Monthly Flower Delivery Services
The first reason to get a monthly flower delivery is that it's easy. It takes the hassle out of trying to figure out what kind of flowers you want and where to buy them. All you have to do is decide what type of flower plan that you would like each season and the company takes care of everything else.
The second reason for getting a monthly flower delivery is that it's affordable. With 3-month, 6-month, and 12-month payment plans available, it's easier than ever before to get the best quality flowers on your budget. You can save the most money by participating in the yearly plans.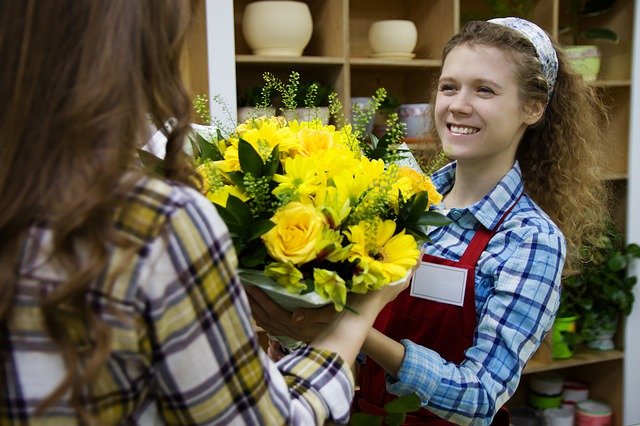 Another benefit is getting to try different flowers every month. The monthly flower club allows you to experience different varieties of flowers without having to go through the hassle of researching which ones are best for your needs or buying them at your local florist or grocery store.
The last major benefit is that it gives you something new and interesting to look forward to every month! It's always fun when there's something new lined up for you in life, especially a fresh experience you or your loved one can share with friends. It's the perfect gift for someone you care about. With a monthly flower delivery club, they'll receive a fresh mixed bouquet in the mail every month. It's the perfect gift to keep you in their thoughts all year long.
Best Monthly Flower Delivery Club Plans
Our recommendation for the best flower delivery club is from Phillip's 1-800-FLORALS. They feature amazing monthly flower delivery plans. This company has a satisfaction guarantee, award-winning service, and over ninety years of experience in providing beautiful floral products to satisfied customers!
Make someone happy with a new bouquet every month! With this monthly flower delivery club, you can send fresh flowers on the each month to someone special. When you sign up, you get a bouquet of seasonal flowers delivered to them that month and the following months with no additional sending or service fees.
That's 3, 6, or 12 months of flower or rose bouquets! These bouquets are hand-crafted with the freshest flowers and come in a variety of styles and colors to fit the season. Every month's delivery bouquet features a unique custom design and arrives a beautiful vase or basket.
Not only are several monthly plans available for flowers or roses, but each of the following plans is available in three pricing tiers to accommodate your budgetary needs! According to the company; "With mixed fresh arrangements, a higher dollar value translates into more flowers or some fancier varieties being included. For roses, a higher value will mean longer stems, larger blossoms, a fancier vase, or fuller foliage and accents. In all cases, your gift is professionally designed and delivered in keeping with your budget."
An entire season, Half a year, or whole year of flowers for you or a loved one to enjoy!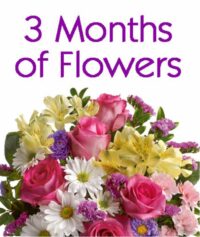 An entire season, Half a year, or whole year of flowers for you or a loved one to enjoy!
Monthly Flower Delivery Club Bottom Line
Forget the days of having to call and order a delivery for each one of your friends and family. With these monthly flower delivery services, you can order a single delivery plan that posts as one convenient transaction. No need to worry about what date or time they should arrive! If any deliveries need to be changed, you can simply contact and we'll do the rest. Check out our FAQ pages for more information on our service.
Flowers are the perfect gift for any occasion. That's why they offer a subscription service that will never let you down. With a 3-month, 6-month, or 12-month delivery cycle, it's the perfect way to give someone you love a well-deserved break from their busy day.
Just place an online order and choose the date you want the first month's order of flowers to be delivered and then fill out the enclosure card. Afterwards the company will contact you to confirm the details for the following deliveries. Conveniently, future deliveries can be rescheduled if necessary.
Thank You for Reading!
Do you have any recommendations or feedback to add to the discussion? Please feel free to comment below! I answer every comment. You can also email me at Randi@FairyCircleGarden.com or send me a message through Facebook or Instagram as well!
Did you like this article? Please share it on your favorite social media page! For more great content please check out our other articles and follow our social media pages on Facebook, Instagram, Pinterest and more!
Gratefully,
Randi