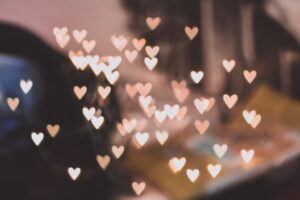 With all the fairy garden themes possible, one of my favorites is a valentine fairy garden! There are so many possibilities when it comes to how and why to decorate fairy gardens, that it can sometimes be hard to make a decision one way or the other. When such a fun and defined theme comes around, it makes it that much easier to just run with it! This is how I came across the super fun and romantic idea of putting together a valentine's day themed fairy garden!
Why Have a Valentine Fairy Garden?
There are the standard Valentines Day gifts; chocolates, teddy bears, beautiful bouquets of fresh cut flowers, and jewelry. While all of these gifts are lovely, thoughtful and great ways to show you care, I've always been partial to more unique valentine's gifts. While I will always be partial to a fairy garden with plants, faux foliage is also an option- and one that requires little to no maintenance at all.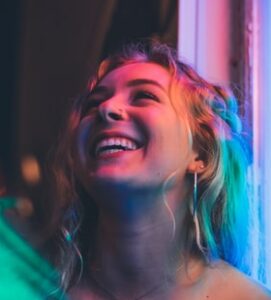 One of the best parts about getting that special someone a valentine themed fairy garden, is how different and special the gift is. Honestly, how many times have you heard a friend or family member talk about how they got another fairy garden this year? Due to the wide range of possibilities of different containers, plants, and fairy garden accessories, the ability to customize the fairy garden to the person makes it special and one-of-a-kind.
Who Might Like One?
A valentine day themed fairy garden sounds amazing, right?! Would your special someone like it? Many people enjoy the thoughtfulness that goes into giving a fairy garden for a gift. Like who? Well…

Gardeners
Fairy fans
People who enjoy the fantasy genre
Those who truly appreciate one-of-a-kind items
Kids
Teachers
Artists
Creators of all kinds
Where to Purchase Fairy Garden Accessories?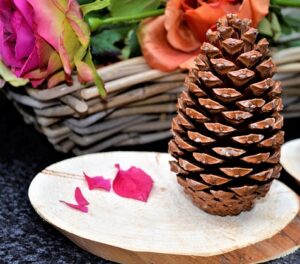 A common practice of ours is to create our own fairy garden accessories. There are tutorials and hacks available online to help come up with creative/up cycling items to use in fairy gardens. Using commonly found items in unique and different ways is a fun way to increase the magic of a previously mundane planter or garden. I included a few ideas in this article as well as in this one that might spark that creativity for you!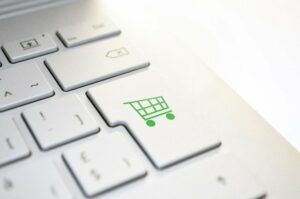 While there are many places to purchase fairy garden accessories, my favorite supplier is minifairygardenworld.com. They have such a great selection that I have even put together a post on them to go over the different items and types of products they offer! If you would like to get 10% off your purchase from them, check out this article and get our coupon code!
Different Methods
There are many different ways in which to give a fairy garden a "valentine's theme". Sometimes getting a theme is the easy part, and figuring out how to make that theme come across is a little bit more difficult. I have come up with a few ideas to hopefully get those creative juices flowing and make it easy for everyone!
Color oriented accessories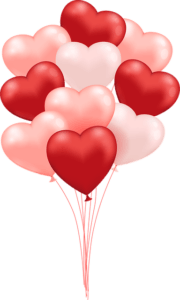 The commonly used colors for Valentines day are red, pink and white. Simply using these colors when choosing accessories can help accomplish the task of making a theme pop. If there are accessories that would work well for the planned fairy garden, but are a different color, there are always paints that can be used to change their color. Make sure to use a clear coat sealant once the updated color is applied. This will keep the accessory from environmental damage or fading more easily.
Use heart shapes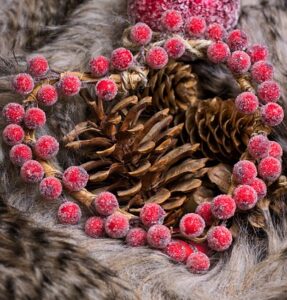 Accessories that have hearts on them are always an easy choice. One or two of these items in a fairy garden can make the entire setup come together and form the cohesive theme easily. If these types of items are not available, placing regular items such as colored glass beads/rocks, twigs, sand or any other fairy garden item in the shape of a heart can also accomplish this. (This can also be played off as though the fairies decided to visit, saw the love, and couldn't help but honor it with a tribute. Awwwwww….)
Plants that are color coordinated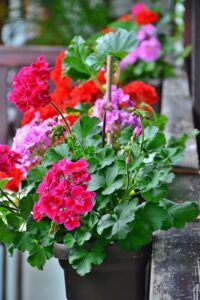 Sometimes the only option to create a theme is the color of the foliage or blooms of the plants themselves. A color coordinated display of red, pink and white flowers is a fantastic idea! This is especially useful if there are very few non-plant fairy garden accessories are available. Making use of the plants themselves to convey a theme is not only a creative method of problem solving, but will most likely be truly appreciated by that special gardener in your life!
Types of plants that are often used on valentine's day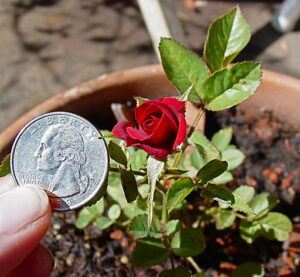 Let's say that the color coordination of the plants is not an option. The variety of plant may be a suitable substitute. While the long-stem rose is probably the most commonly gifted on valentine's day, the miniature rose is a fantastic alternative. It's tiny size means that when fairy accessories are placed in the planter with it, there is a forced perspective shift and the tiny roses seem regular size.
Early spring bloomers are often included in valentine's day flowers, and would make a wonderful addition to a fairy garden for such a special occasion.
tulips
crocus
hyacinth
daffodils
Enjoy the Magic of Your Valentine Fairy Garden!
The fresh cut flowers will eventually fade. The chocolates and candy won't last long. The teddy bears and jewelry might last a long time, but the care and attention paid to a fairy garden will last long past the wilting of the rose. (Especially with silk plants or other faux foliage.) For the gardener or fairy fan in your life, a fairy garden as a gift won't soon be forgotten!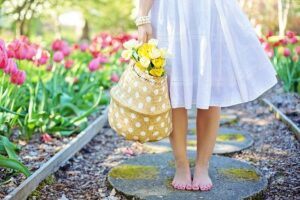 Those of us who like to dote on our plants can find it a solitary love. When someone acknowledges that passion with something for us to look after and tend, it speaks to our hearts in a way nothing else does. Enjoy the spark of joy that comes with giving that special someone the gift of a valentine fairy garden, and watch the joy last for ages!
Do you have any recommendations or feedback to add to the discussion? Please feel free to comment below! I answer every comment. You can also email me at Randi@FairyCircleGarden.com.
Did you like this article? Please share it on your favorite social media page! For more great content please check out our other articles and follow our social media pages on Facebook, Instagram, Pinterest and more!
Gratefully,
Randi