Seeds to Start in January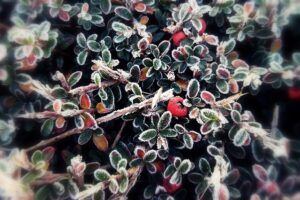 Are there any seeds to start in January? It's cold. Spring is months away. And in some places, the ground is frozen solid. This all may be true. And yet, there are some that would make the argument there are seeds to start in January. Living in Texas, the exceptionally long growing season can spoil one to the late winter freezes (if they even come) and early Spring thaws (if they're even needed).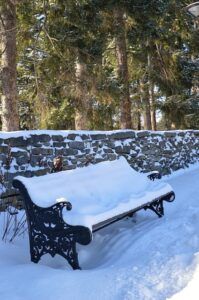 Further north, however, the ground is much more likely to not be ready for tilling for several months, let alone ready for temperature sensitive seeds to be sown. Generally, if you are in zones 7, 8, 9 or 10 (within the United States), there are some cold weather seeds to start in January.
These will mostly be cold weather vegetables, herbs and trees. Due to it being the depths of winter, these will almost all be started indoors in order to be ready to transplant, harden and spring into action once the time is right and the soil is ready! (Check out our Click and Grow Review for our favorite way to start seeds indoors!)
You can check which hardiness zone you live in using the map on this website.
If you are interested in growing any of these seeds, Just click on the picture or the name of the plant to order them from Renee's Garden. We are very proud and honored to have them as a partner. They offer non GMO, certified organic, and pollinator friendly seeds!
Gardening Zones 3-5 (6)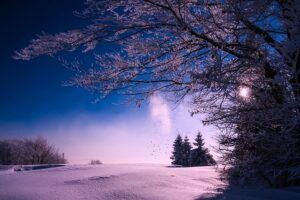 Unfortunately, is you are in zones 3-5 (perhaps even 6), it will still be too early to consider starting seeds in January. No need to fret, however. Our next article on January Gardening Tasks will give you plenty to do in the mean time!
Gardening Zone 7
In zone 7 there are a handfuls of long-growing vegetables and herbs you can start indoors. These plants tend to take a long time to reach maturity, and getting an early start will help increase crop yields. (Depending on how mild the winter is, sometimes zone 6 can also start these indoors.) This list includes:
There are some other vegetables and a couple flowers and foliage plants that will do well with longer start times, but are best held until a little later in the month of January to be started. (The last week of January is recommended for these.)
Most flowers aren't ready to be directly sown outdoors yet, but there is one that might do well this early in the year:
Gardening Zone 8
Zone 8 similarly allows for some early starts for long growers inside. With these seedlings started early on, a good amount of growth can be coaxed as to have a thriving plant primed for spring and ready to be transplanted, hardened, and off to the races, as it were. This list includes: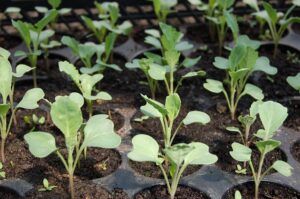 When the first couple weeks of January have passed, other cool season vegetables are able to be planted in the seed-trays and allowed to sprout for yield increases. Don't forget that even when starting seeds in January indoors, you want to still use succession sowing (where you stagger plantings of crops in order to have a continual harvest later in the year).
In zone 8 there are a few crops and flowers that will do well-being sown outdoors as long as the ground isn't frozen and is able to be worked. These are:
Gardening Zone 9 & 10
In the mild winters, early and long growing season for zones 9 and 10, there are some plants that are often already in the ground and growing, including: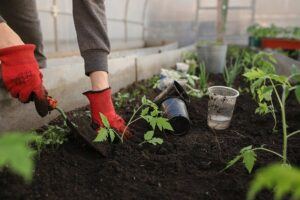 The longer time period allotted to zones 9 and 10 mean a different planting schedule than most other zones. Seedlings that were started in December should be going strong and ready to plant outdoors and be hardened off; including:
Indoors there are several seeds to start in January that will be ready to transplant when the weather really warms up. These are:
When it comes to outdoor direct sowing, there are a plethora of options for the zone 9/10 gardener that just can't wait to get things growing. Don't forget to make use of successive planting techniques. These include:
There ARE Some Seeds to Start in January!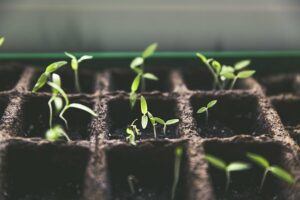 Some plants are more sensitive to the cold and do not have the ability to withstand the winter. That is why to know which seeds to start in January is very important.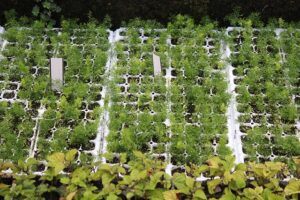 Due to the fact that much of the United States is not ready for planting outdoors this early in the year, knowing how to start seedlings indoors is very important if you want to have thriving seedlings ready to transplant as soon as the weather permits. One of the most popular ways to start seeds indoors is by utilizing a seed tray. These come in several sizes and shapes, some with lids, some individual planters that can be directly placed into the ground when it's time to transplant.
Our favorite way to start seedlings indoors (the way we've got the best results) is by using our Smart Garden 9 from Click and Grow, and making use of their Experimental Seed Pods! For more information on the Click and Grow systems, check out our review by clicking here.
Seeds to Start in January Conclusion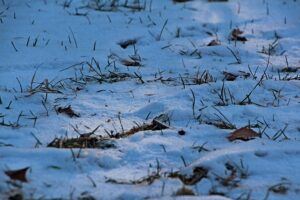 In some places, the ground is frozen solid, which makes it difficult for plants to grow even if they do manage to withstand the cold. No one wants to waste time, effort or energy which is why I have made it easy to know what seeds to start in January based on where you live (within the United States.) For more information on your hardiness zones outside the United States, check out this website.
Do you have any recommendations or feedback to add to the discussion? Please feel free to comment below! I answer every comment. You can also email me at Randi@FairyCircleGarden.com.
Did you like this article? Please share it on your favorite social media page! For more great content please check out our other articles and follow our social media pages on Facebook, Instagram, Pinterest  and more!
Gratefully,
Randi
.