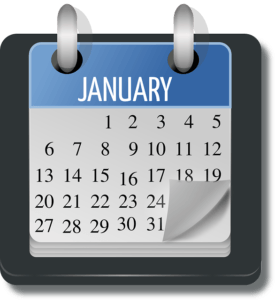 It's the beginning of a brand new year; but don't worry… there are plenty of January gardening tasks! With Spring seemingly so far off, it may seem like there wouldn't be any gardening chores in January. Well, fortunately our work in the garden is never done, and there are plenty of things to keep any gardener busy!
The rush and bustle of the holiday season is fading and New Years day has come and gone again. We start to look to the resolutions we set, and the projects to accomplish during this trip around the sun.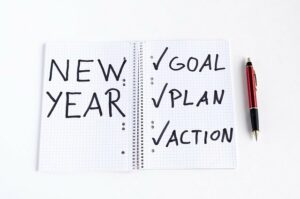 For the avid horticulturist, this means setting sights on the next round of plans for the flower or vegetable beds. The novice or newly interested gardener might need a few tips or pointers on what to do in order to be prepared when Spring comes around.
Do you who need direction or a few tips? Here are some January pointers, even for you experienced sages that want to see what you might have missed or forgotten since last time!
Paper and Pencil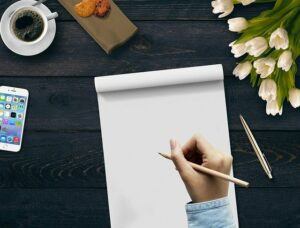 When it comes to gardening, I always advise making a plan. Miscalculated harvest times, unanticipated growth, and other garden problems can be averted by taking a bit of extra time to plan. Seriously, get some paper, a pencil, and sit down to write, draw and plan.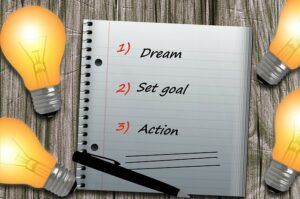 Write about what last year taught you, or what you want to learn this year? Are there Any impactful lessons or plants you wanted to play with more or avoid this year? What is the purpose and/or goal of your garden this year?
What would you like from your garden adventure? Do you want a relaxing oasis to sit and enjoy nature in? Are you looking to become more self-sufficient? Do you want to get good at maintaining your own lawn and garden?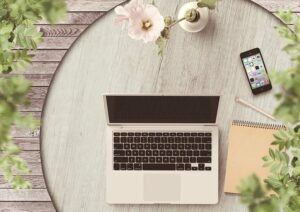 Draw up charts, diagrams or designs for this coming Spring. The drawing does not have to be to scale or with measurements. If you are able to do so though, that is always helpful. Just sketch out something that you can use to visualize what you want from your garden.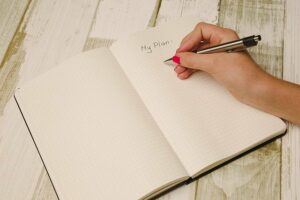 Plan. There are professionals that can put together a design and maintenance schedule for you. Or you can try your hand at it and learn for yourself! Either way, take the time to plan.
Planning ahead lets you adequately prepare, avoid pitfalls, and anticipate the plenty that you'll reap from your landscaping endeavors.
Inventory Check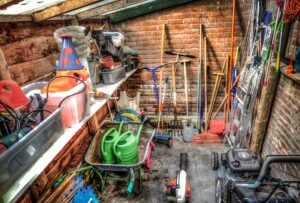 Time to check the garage, garden shed, or corner of the porch where the over-wintered tools and supplies have been stored away. Check the tools for rust or wear.
If the sharp implements were cleaned (preferably sharpened and oiled as well), before going into storage, there won't be much need to do more.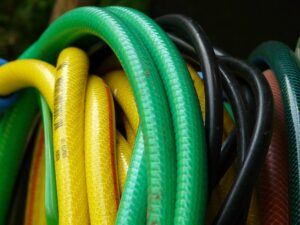 It is a good idea to check stored hoses, buckets and tarps as well. Pests and vermin like little nooks and crannies to hunker down in during the cold winter months.
Places like the inside of a rubber garden hose, or the folds of a tarp stashed in the shed would make the perfect little winter home for pests. This is why garden hose caps and storage totes for such items are a good idea.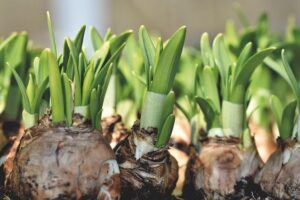 Any bulbs pulled up or seeds dried and stored during the autumn will also need to be checked for any creeping mold, rot or other damage.
Even with proper storage, sometimes these things can turn unexpectedly. Finding out later, when you are excited and ready to plant is never fun.
Winter Maintenance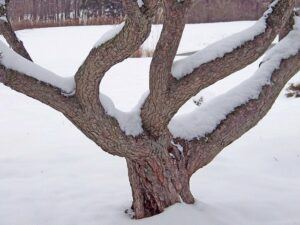 Once the tools are checked and sharpened as needed, it's time to put some of them to use. As with most deciduous trees (trees that lose their leaves in the fall), fruit trees are dormant during the winter months in most places.
This makes winter the best time to prune them due to the lack of sap running through the upper reaches of the tree. Essentially pruning in winter minimizes the trauma to the tree. This allows for new growth in the Spring to focus on a quick heal to the wounds, and new growth focused towards the remaining limbs.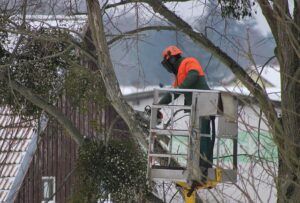 Make sure to check with an arborist or do a good amount of research on how and where to prune fruit trees before making the attempt. It is possible to prune too much and do irreparable damage to the tree.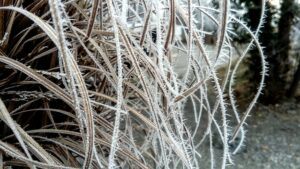 While pruning the fruit trees, take a look at whatever was left from fall preparations. If there is anything that was left or has since withered and gone dormant, prune these back in order to get a good look at what you're working with.
Make sure to do a little research on what to prune and how. For more information on this topic, check out our article on the subject here.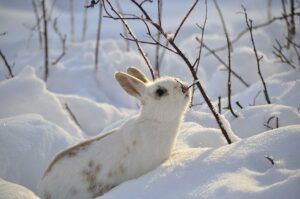 While checking for what to prune, make sure to check the trees, shrubs and bushes for any damage. Bark damage can be an indicator of rabbits, voles or deer.
Garden friends are wonderful when they are wanted, but can also do quite a bit of damage when not prepared for or, if unwanted, preventative measures taken.
Garden Friends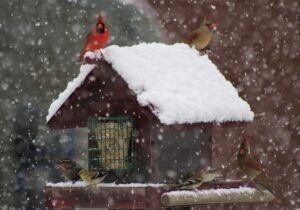 We love our garden friends! Pollinators in particular keep the garden going year after year.
While attracting and encouraging pollinators is important, the same measures meant to bring on the coveted friends of the flowers can end up attracting a wide variety of pests as well.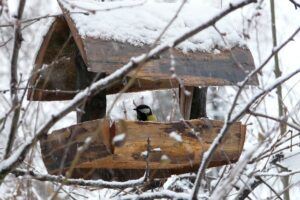 Having birds in the garden can help with maintaining the pest population. One of the easiest ways of attracting birds in order to have them in the garden before and during the arrival of the pests that plague the garden is to feed them.
Purchase, place and fill bird feeders early on during the winter months, and you'll have a host of feathery friends to help keep the bugs in check when the warmer months coax them out into the open.
Seeds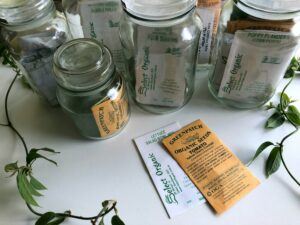 January is notorious in the gardening community for the surge of seed orders. Gardeners and horticulturists start pouring over the different seed catalogs. They want to ensure the coveted variety of seed or bulb they have sought since seeing the blooms or bounty from last year are procured.
Make sure that when sitting down to plan out what the garden, yard or beds will look like this coming year, the types and planting schedules of desired plants are taken into account. For more information on how to get a new garden started, and what to take into account during the planning, check out our article on the subject here.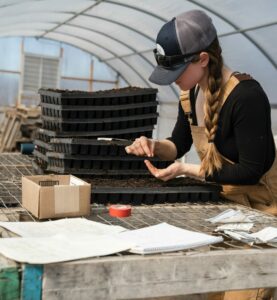 Depending on where you live, it might be a good idea to start some seeds indoors. Get adequate supplies and makes sure to check our article on seeds to start in January that has information based on where you live to get your garden going as soon as possible for the best results!
Northern Zones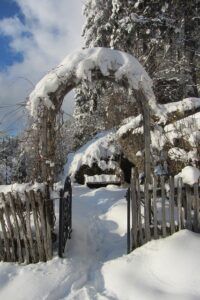 Living up in the northern reaches of the United States, there are many places where the ground will still be frozen at this time of year. Due to the colder temperatures, getting out into the garden can be a real unpleasant chore.  It just might end up paying off in the long run though!
Once snowfall has ceased for a period of time, get out and shovel those garden paths! This will help for any other chores that need to be done during the cold winter months. You might need to be done more than once, but the effort will be worth it when Spring arrives.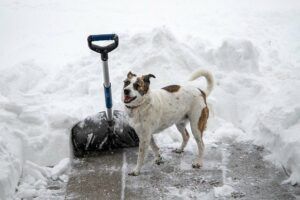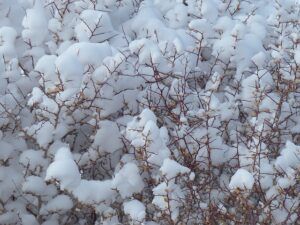 While out shoveling the paths, makes sure to shake off any snow that has accumulated on shrubs, bushes or trees. Focus on those that might be damaged by heavy snowfalls bending the branches beyond their breaking point.
Check for ice heaves. These are where the ground has frozen and the formation of ice has created a rise (sometimes a sinking) of the ground level. Then add mulch to assist in the maintenance of a level garden bed.
Southern Zones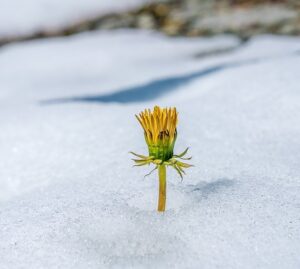 In the Southern hardiness zones, there are different things to look and plan for during the winter months. In January, check for winter weeds that have managed to sprout and take hold.
Pull them now, while the growing season is slower. This is much easier now than when later they have grown tall, deep and strong. It will also stop them from leeching the nutrients from the soil around the desired plants.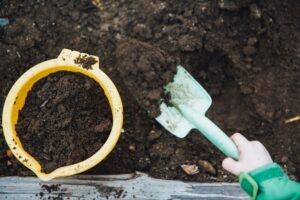 In Southern zones, where the soil is not frozen, January is a great time to send off soil samples! Get them tested for pH levels as well as other nutrients and chemicals that are present or lacking.
Make sure to amend with compost as needed. Keep an eye on watering needs because although January may be more mild in Southern zones, it is also more dry. Ensure plants are getting adequate water by checking soil moisture and checking watering requirements for each plant based on the zone.
There are certain crops that are known to sweeten with a bit of frost. Make sure to check on them! Just add mulch, as needed, in order to make sure they are not lost to an unexpected cold snap.
Purchasing or making (DIY style) cold frames or row covers are important if cool season crops are being sown or tender seedlings transplanted.
January Gardening Tasks Conclusion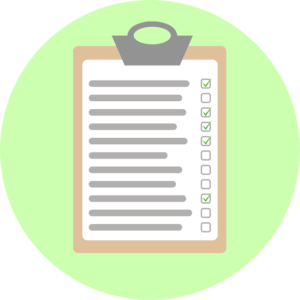 The hustle and bustle of the holidays are more and more a distant memory. Now it's time to focus on the year ahead!
The tips and tricks provided in this article will provide a good idea of what to expect, what to plan for, and what to do! These will ensure a bountiful garden this year, no matter where you live! With this checklist every gardener from novice to experienced will have plenty to keep them busy!
Do you have any recommendations or feedback to add to the discussion? Please feel free to comment below! I answer every comment. You can also email me at Randi@FairyCircleGarden.com.
Did you like this article? Please share it on your favorite social media page! For more great content please check out our other articles and follow our social media pages on Facebook, Instagram, Pinterest and more!
Gratefully,
Randi