The Best Medicinal Herbs Grow Readily in Survival Gardens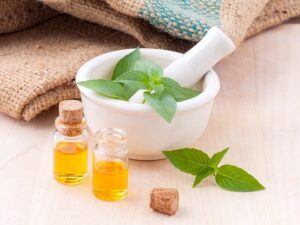 There are so many things to consider when planting a survival garden, and the best medicinal herbs grow well when planned alongside the food gardens. If long term survival is the goal, ensuring that sustenance and methods to treat potential ailments will require consideration of both the edible plants, and the medicinal ones. I have put together a list of 20 of the best medicinal herbs to grow in your survival garden.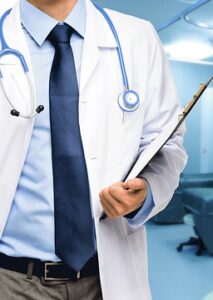 *While most (if not all) of these medicinal herbs are backed by generations (and potentially many hundreds of years) of traditional use, we recommend that any treatment options and potential conflict with current medications be discussed in depth with your doctor.*
Peppermint
Perennial that spreads very rapidly. Best grown in containers.
Good for digestive issues: motion sickness, upset stomach, nausea.
Very good for cooling.
Helps with sinus issues and headaches.
Calendula
Annual that drops seeds. Great as a pollinator, insects love it!
Good for treating skin issues like rashes and wound care.
Anti-fungal which means it's good for helping to treat diaper rash
Lymph stimulant (helps with swollen glands)
Bee Balm (Bergamot)
Perennial that spreads voraciously. Grow in containers to contain undesired spread.
Calms tissue, and skin.
Relieves stomach cramps.
Anti-microbial (which means anti-viral, anti-bacterial and anti-fungal).
Lemon Balm
Very invasive, grow in containers.
Very strong herb.
Reduces fevers
Helps with cough.
Promotes sleep
Very light and gentle taste which is good for kids.
Helps to calm nerves and stress.
Tulsi (Holy Basil)
Grows as an annual in the more northern hardiness zones, and as a perennial in warmer climates several varieties.
Has culinary uses and medicinal.
Good for promoting energy, helping to focus and is grounding.
Good for oral use as an anti-bacterial.
Helps to regulate stress response.
Echinacea (Purple Coneflower)
Hardy perennial that takes a while to fill the garden bed. (Harvesting for medicinal use requires removal of the entire plant.)
Great for building up the immune system. (Roots are the most powerful).
Helps with the treatment of sore throat and stimulates the immune system.
Elecampane
Perennial herb. The root is the most effective potion of the plant so allowing the bed to expand sufficiently before harvest is important.
Good for treatment of bronchial issues.
Good for treatment of cold/flu and chest congestion.
Sage
Perennial in zones 4-8 and annual in warmer climates.
Leaves have many culinary uses and medicinal (and uses in many traditional spiritual practices).
Enhances brain function.
Helps alleviate menopausal issues.
Assists in mouth and throat issue, (cold sores, sore throat and toothache) and teeth whitening.
Oregano
Perennial herb that sprawls.
One of the most common culinary herbs.
Very high in antioxidants
Helps alleviate cold and flu symptoms.
Anti-microbial (which means it's anti-viral, anti-fungal and anti-bacterial)
Garlic
Perennial that is often grown as an annual (due to being harvested).
Good for use in alleviating cold symptoms and infections in the skin.
Helpful when treating tooth abscesses.
Anti-microbial (which means it's anti-viral, anti-fungal and anti-bacterial)
Very popular to ferment garlic in honey and eat a clove or two to help knock out the illness.
Horseradish
Perennial that grows in a sprawling clump and is often grown as an annual (due to being harvested).
This is a very spicy root that is very helpful with sinus and bronchial infections.
Assists in treatment of urinary tract infections.
Marshmallow or Holly Hock
Perennial that is often grown as an annual (due to being harvested).
All parts of this plant (leaves, flowers, seeds, roots) are all edible.
Wonderful for rashes or other skin issues including acne.
Helps alleviate fever and inflammation.
Useful in helping with upset stomach and constipation.
Mucilaginous- the herb has a thick, gelatinous consistency that is great for protecting tissue and soothing sore throat. Most herbs are drying in nature and so marshmallow/hollyhock's moistening nature and fairly neutral taste makes it an essential for any herb garden!
Yarrow
Perennial that grows via rhizomes under the ground and pushes out neighbors if left unharvested.
Yarrow often grows wildly in many areas.
All parts of the yarrow plant are able to be used medicinally.
Helps flu symptoms and in reducing fevers by inducing a sweat.
Very good at stopping bleeding.
Traditionally used to treat sunburns and relieve stress and anxiety.
Chamomile
Perennial in some varieties in hardiness zones 4-7, and often grown as an annual due to its ability to self-sow very well.
Flowers and leaves are edible and able to be used medicinally in a myriad of ways.
Very commonly used as a calming tea that also can help promote sleep.
Helpful in relieving upset stomach, gas pain and other gastrointestinal disorders.
Useful treatment for eye issues (conjunctivitis).
Can be a fever reducer when used as an enema.
Rheumatic pain, muscle spasms, and other inflammation issues.
Helpful with dealing with menstrual issues.
Dill
Perennial that is very good at self sowing if left to go to seed, but is most useful when fronds or seeds are harvested and used fresh.
Wonderful for culinary flavoring!
Chewing seeds are useful to help relieve gas and bloating, and aids in digestion.
Helps to alleviate menstrual pain.
Useful in treatment of depression and preventing insomnia.
Can alleviate colic in infants.
Can help maintain insulin levels and assist in managing diabetes.
Rosemary
Perennial evergreen herb in most hardiness zones that can spread if left unchecked.
Very aromatic and can help to promote energy and optimism.
Increases oxygen delivery to the brain increasing focus, memory and concentration. (A good alternative to caffeine.)
Anti-microbial (which means it's anti -bacteria, -fungal and -viral)
Help alleviate pain and inflammation.
Useful for hair and beauty treatments.
Mullein
Most varieties are perennials, some are biennials, and some are annuals. Needs quite a bit of space to grow (up to 6ft!)
Helps to treat bronchial and respiratory infections. Leaves are often added to cough formulas.
Can be helpful with gastrointestinal issues.
Useful in treating pain and rheumatoid issues.
Helps to treat migraines.
Thyme
Perennial that grows very well in most gardens and has both trailing and upright varieties.
Many different varieties that have a hint of citrus which makes them wonderful culinary herbs and useful medicinally for children.
The oil is antibacterial and antiseptic and an acne treatment.
Helps to prevent winter colds and the flu.
Helpful in lowering blood pressure.
Both a mood and an immunity booster.
Lavender
Perennial that is famous for needing very good drainage.
Very aromatic flowers are edible in small amounts.
Mild anti-depressant that is very beneficial to the nervous system.
Alleviates stress, tension and insomnia.
Very beneficial for the treatment of skin conditions.
Valerian
Perennial herb that is very cold tolerant and dies back to the ground each winter.
Has a very strong odor that many find unpleasant, but is also a very strong herb in effectiveness.
Termed "nature's Valium" for the ability to help treat sleep disorders, anxiety and helps with mood regulation.
Helps a lot with focus. (Can help treat hyperactivity, impulsiveness and ADD symptoms.)
Helpful in treatment of menstrual and menopausal symptoms.
Can relieve symptoms of RLS (Restless Leg Syndrome)
Bonus: Cannabis
**Depending on local laws, can be illegal to grow: make sure to check!!**
Helpful in treating a wide range of conditions and is also useful in making a wide variety of things from nutrient packed food to textiles, construction materials, bio fuels and more!
Very inexpensive and easy to grow.
Medicinally can help treat:

Irritable Bowel Syndrom
Post Traumatic Stress Disorder symptoms
Attention Deficite Disorder (and ADHD- Hyperactive)
stress and depression
chronic pain
symptoms of cancer
many more!
In Survival Gardening, Medicinal Herbs are a Must Have!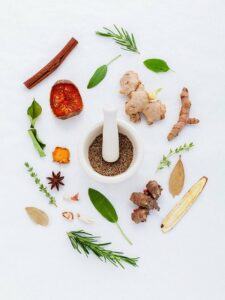 There are many, many more medicinal herbs to grow in your survival garden, but this is a great list to start off with! Many of the plants in this list double as culinary herbs and so might already be on the list of plants to grow in the kitchen garden. It is important to do the research and study up on how to safely find, cultivate and use medicinal herbs, so that they are used safely and effectively.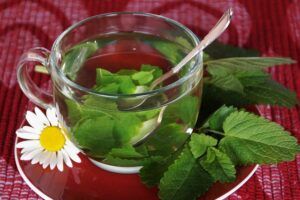 One of the best ways to do this aside from online or library research, is to find a local herbalist that is well versed in the local herbs and other medicinal herbs that grow well in the area. This will provide you with a source of invaluable information about the plants and how they tend to behave in your local environment.
Do you have any recommendations or feedback to add to the discussion? Then comment below! I answer every comment. You can also email me at randi@fairycirclegarden.com or send me a message through social media as well!
Did you like this article? Please share it on your favorite social media page using the buttons below! Please follow us on social media for more great content, you can use the links at the top right to follow us on Facebook, Twitter, Instagram, Pinterest and Gab. Please, feel free to share your gardening questions, comments, creations, pictures, and videos there. We want to create the best community for gardeners anywhere and we need you to help us grow!
Thank you so much for taking the time to read my article and spend time on my website, I am so grateful for each and every one of you!
Wishing you all the best,
Randi