The Best Garden Boots for Men
The Complete Guide to the Best Garden Boots for Men
The best garden boots for men featured here will save your feet from more than just the dirt and water that is common in this profession. Investing in a good pair of gardening boots lets you concentrate on your tasks with without discomfort and distraction. What are the benefits of wearing a good pair of gardening boots, why should you wear them?
Benefits of Wearing Garden Boots
– Reduces pressure on your feet, knees, hips and back.
– Keeps you safe from all types of outdoor dangers.
– Prevents injuries while working in wet conditions.
– Provides better traction for slippery surfaces.
– Keeps the dirt away from your clothes.
– Keeps your feet dry in wet conditions for longer duration.
– Protects against blisters and chaffing.
A good pair of garden boots is necessary for protection from wet or muddy ground. Gardeners often wear them while working in a garden or yard to protect their regular shoes from getting dirty or wet. These boots have a rubber sole and thick, molded soles that offer greater stability and traction on slippery surfaces. They also have a shaft height that's usually around knee-high for comfort when bending over plants or picking up items from the ground.
In recent years, the variety of waterproof shoes has grown to include styles with thicker soles and better traction for outdoor usage, such as on icy sidewalks or snowy streets. It's also common to see many different styles that are more stylish than previous shoe models.
Best Garden Boots for Men – A Comparison of Our Top Picks
I have researched the best garden boots for men in this guide in order to provide you with high quality recommendations to choose the best garden boots for men that fit with your needs, style, and budget. Gardening is a healthy, beneficial, and productive hobby, but wearing the wrong footwear can cause pain and injury.
My wife recently wrote about how and when to start gardening. However we decide to get started, a high quality pair of boots is a worthwhile investment.
If you have any recommendations or feedback to add to the discussion please feel free to comment below, I answer every comment. You can also email me at jeremy@fairycirclegarden.com.
Most of my top choices are from the Muck Boot Company. They offer free Shipping and free Returns for all footwear orders within the continental US within 30 days. Our other choices are from Sportsman's Guide, they offer free Shipping and free Returns for 90 days. If you have a favorite gardening boot you think deserves to be on the list, just email me at jeremy@fairycirclegarden.com to tell me why!
Men's Muckster ll Ankle
Ankle-Height Men's Rubber Garden Boots
A pair of boots from the Muck Boot Company that are not too clunky but built tough with the traction to take on any terrain. Get outfitted for all of your gardening work with these waterproof boots that'll keep you dry all day. Get ready for the winter with your new, warm mukluks. These boots are made of 4mm neoprene insulation with a breathable, air mesh lining.
With high traction rubber outsoles, they are 100% waterproof so you can keep warm while stomping through the dirt, mud, or snow. Mucksters are famously known for their high quality and versatility, these are rated for subfreezing temps and feature odor and moisture control management as well. These new additions to the line-up will come in three different colors; black, green, and brown.
Color 1 – Black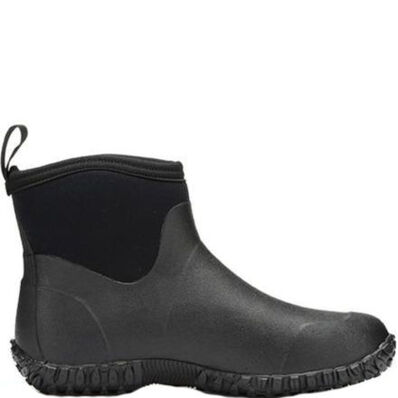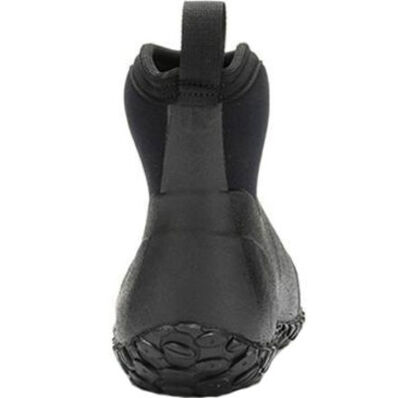 Color 2 – Brown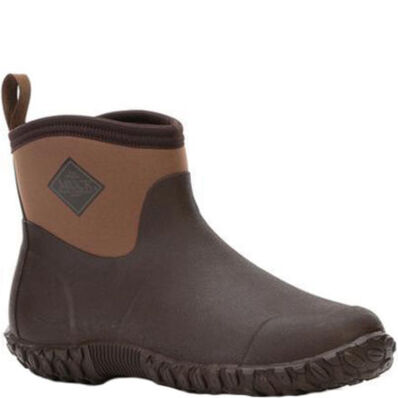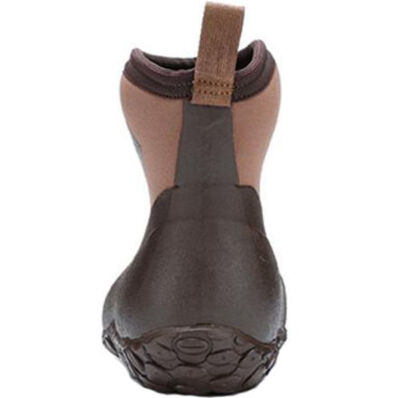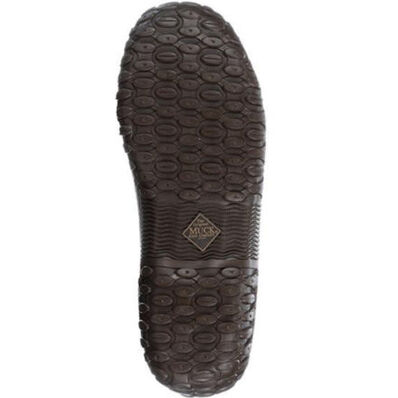 Color 3 – Green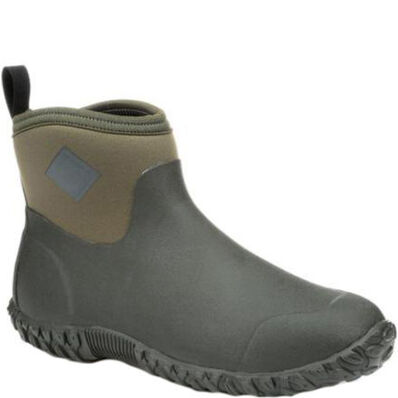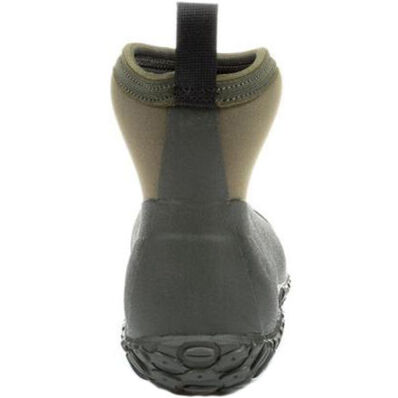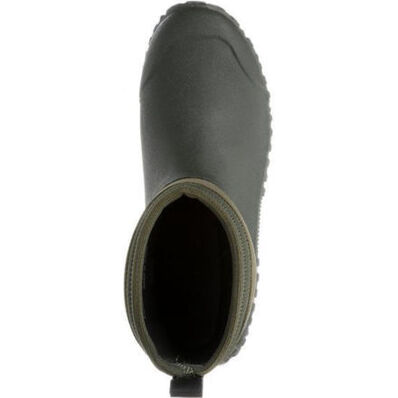 Men's Muck Originals Lace Up Boot
Say goodbye to worrying about your feet getting wet or cold! The next boot from the Muck Boot Company is a lace up style and is also waterproof, as well as being rated for below freezing temperatures! These boots can keep your feet cozy down to -65°F (-18°C). With the full neoprene booties, you're 100% guaranteed to stay dry and comfortable.
They're lined in soft, hand-laid rubber for a good fit and come with a memory foam insole for maximum comfort. They have an antimicrobial top cover that protects against odors and moisture so you can garden in these all day long. With easy on/off designs and durable outsoles with breasted heels, these shoes are perfect for your gardening lifestyle. They offer traction, style, and performance in any environment.
Color 1 – Black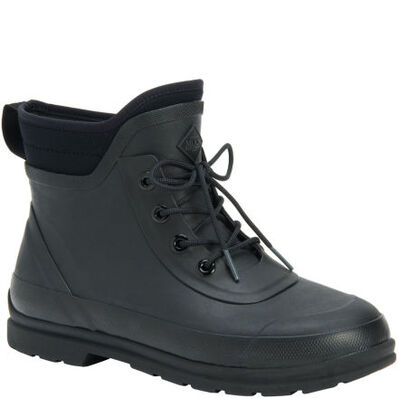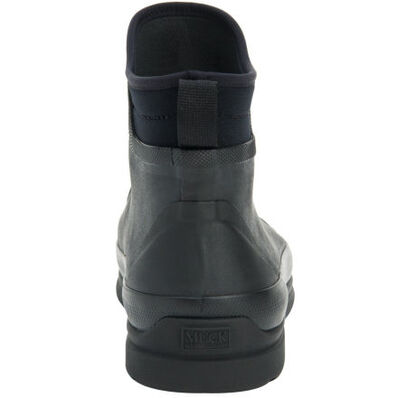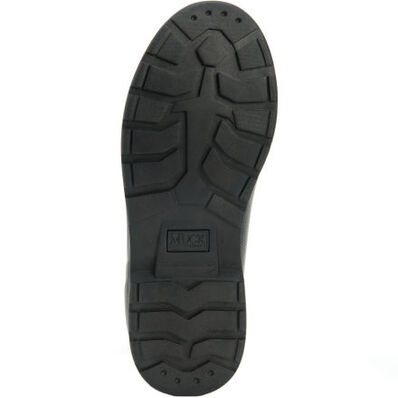 Color 2 – Green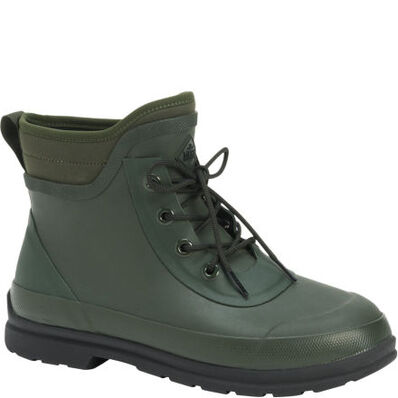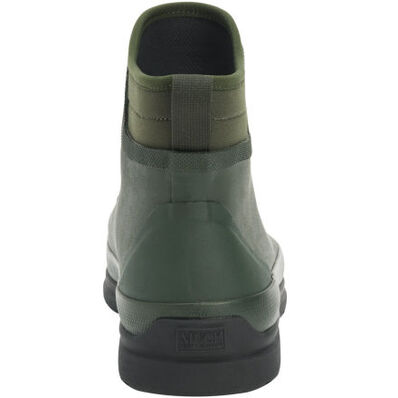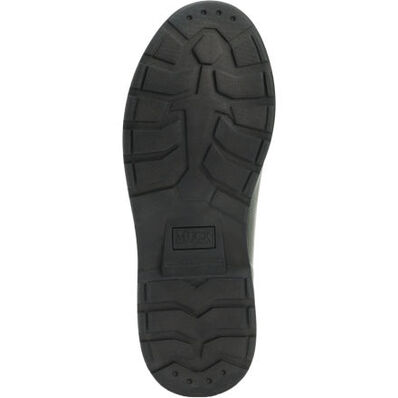 Men's Muck Originals Pull on MID
This is the final boot I am featuring from Muck Boots and combines the extra height of the Muckster with the extreme cold resistance of the other boots. Make your feet happy this winter with the Men's Originals Muck Pull On! Let the 100% waterproof, dual density footbed cushion your every step in memory foam. Stay comfy and dry with full-length neoprene booties wrapped in hand-laid rubber. Slip on and go in easy on/off style, the pull on design allows you to get your feet in and out of the boot with ease. This boot is perfect for many outdoor activities, so you can garden with confidence!
Color 1 – Black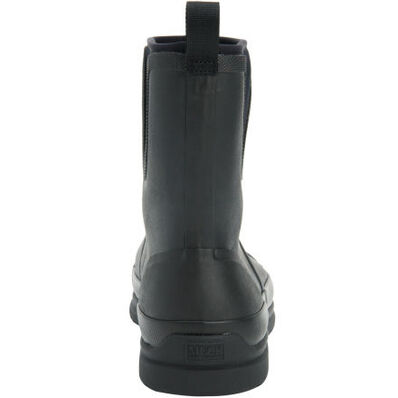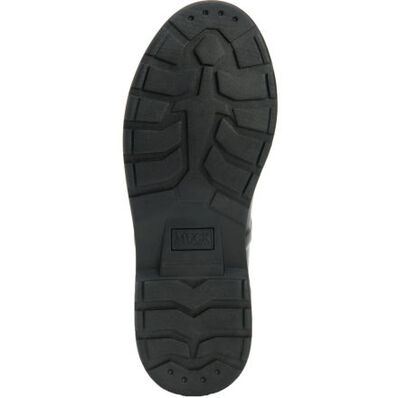 Color 2 – Green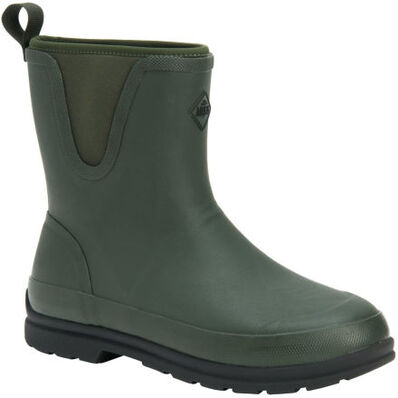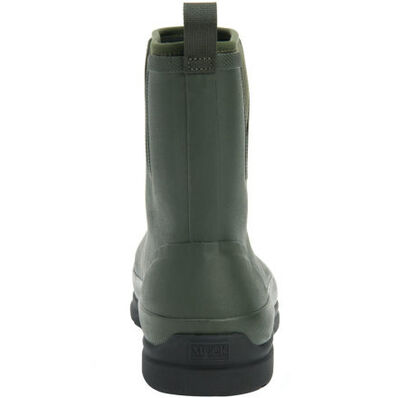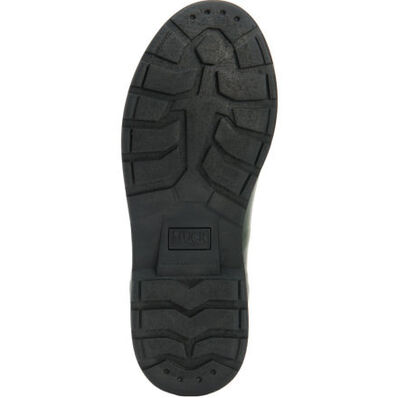 XTRATUF Men's Legacy Waterproof Boots
The Legacy Waterproof Boots from XTRATUF are a step up from your standard rubber boots. The perfect boots for a rainy day, these Legacy waterproof boots keep you dry and comfortable no matter what the weather. They feature a slip-resistant rubber compound outsole that keeps you stable on slick surfaces. The seamless exterior prevents water from leaking in and the triple-dipped coating offers lasting durability. These boots triple-dipped for total protection and are resistant to organic and inorganic acids, chemicals, and contaminants. They also have a fold down collar so you can cool off when you don't need the added coverage.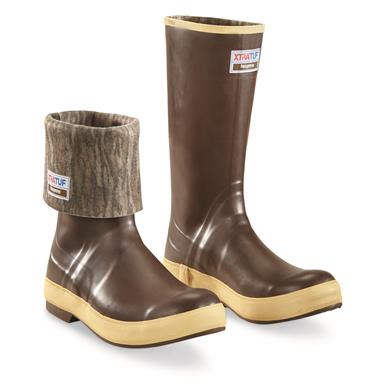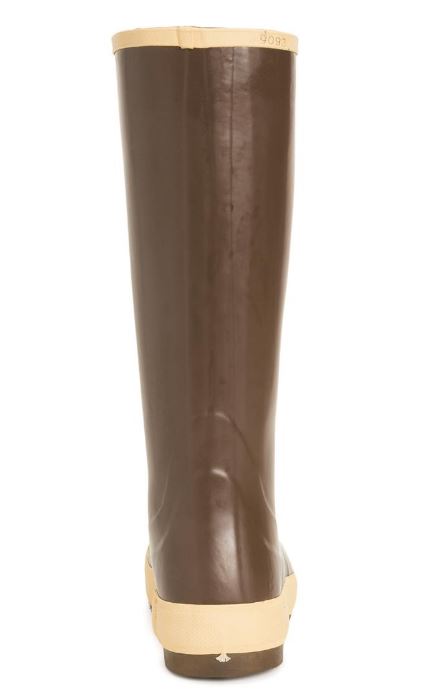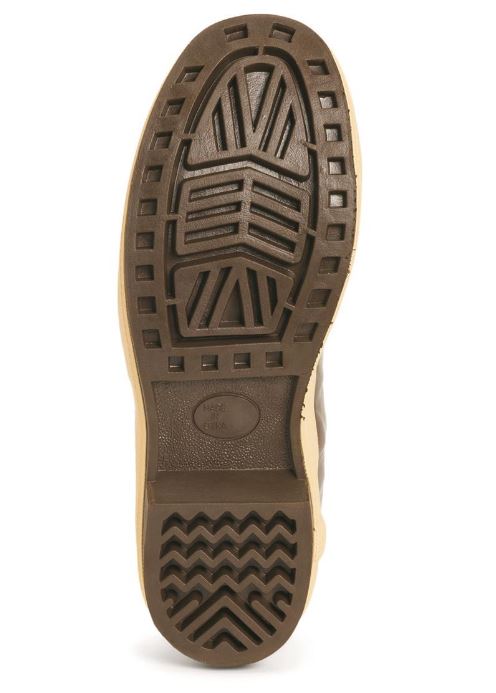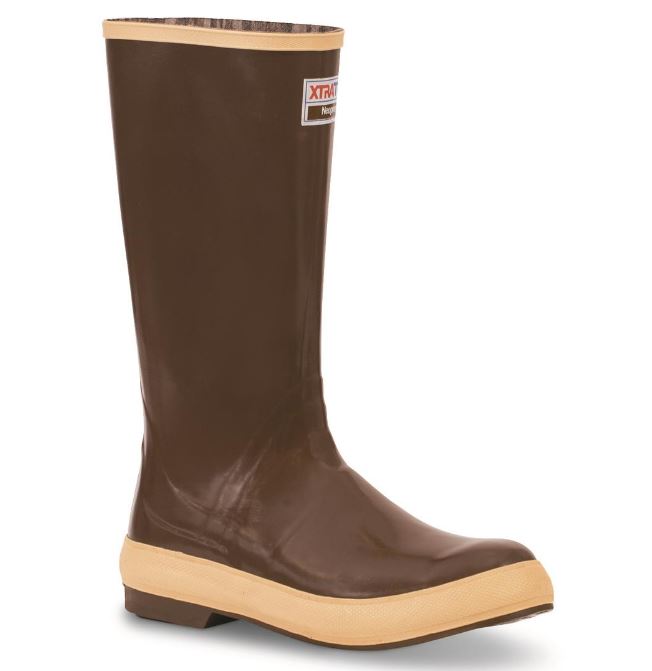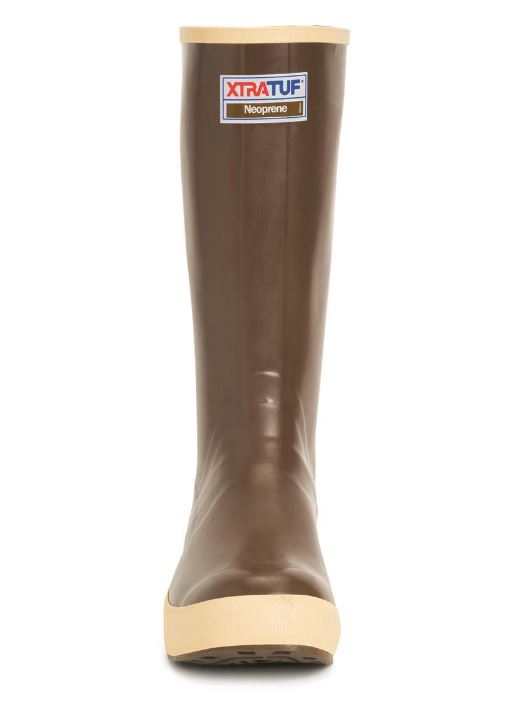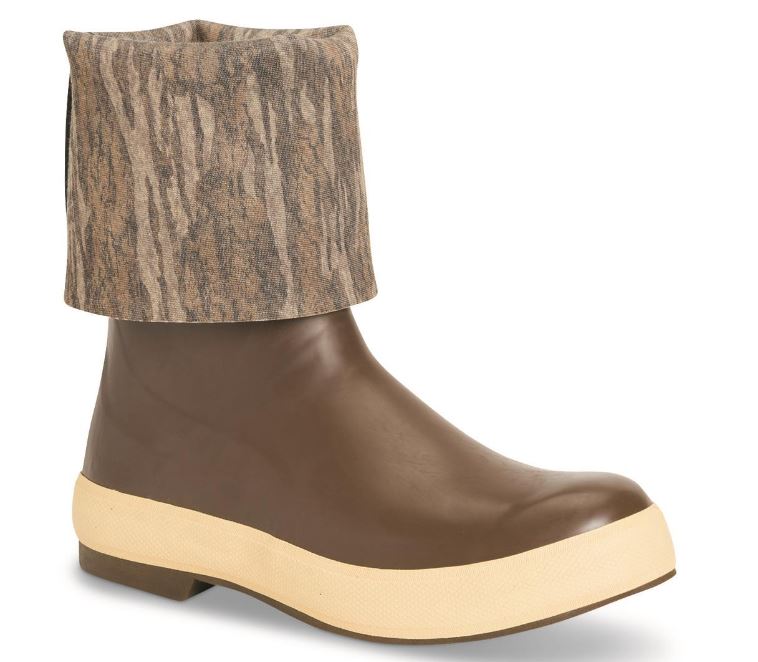 Kamik Men's NationPlus Waterproof Insulated Boots
Kick off your winter gardening prep right with these waterproof insulated boots from "Kamik". With a SNOWTREAD synthetic rubber winter outsole, you'll have traction even in snow and ice. The padded collar and suede and ballistic nylon uppers give it a rugged style and provide a flexible synthetic rubber shell. They feature a waterproof gusset tongue and are seam-sealed waterproof to keep snow and rain out.
The rustproof lacing system protects the outside from water damage as well. The moisture-wicking fleece lining keeps you warm in cold weather, keeping you dry and comfy. It also has thinsulate Insulation that will keep you warm even if it's below zero degrees outside. Your feet will stay dry and comfortable with these boots!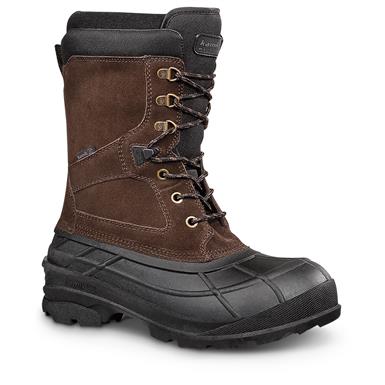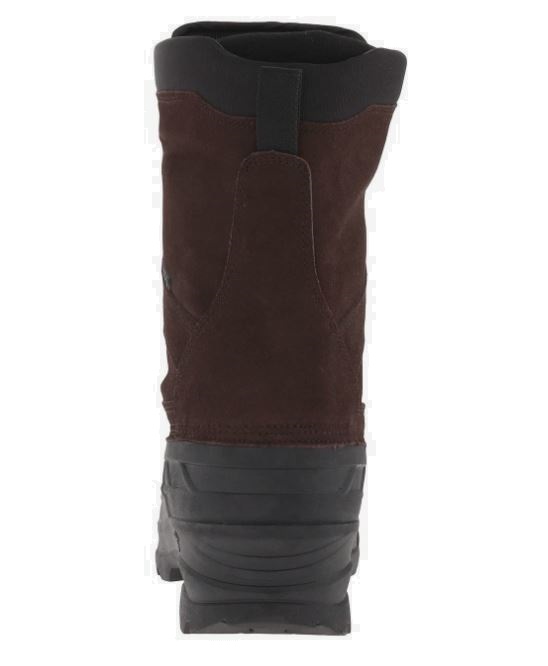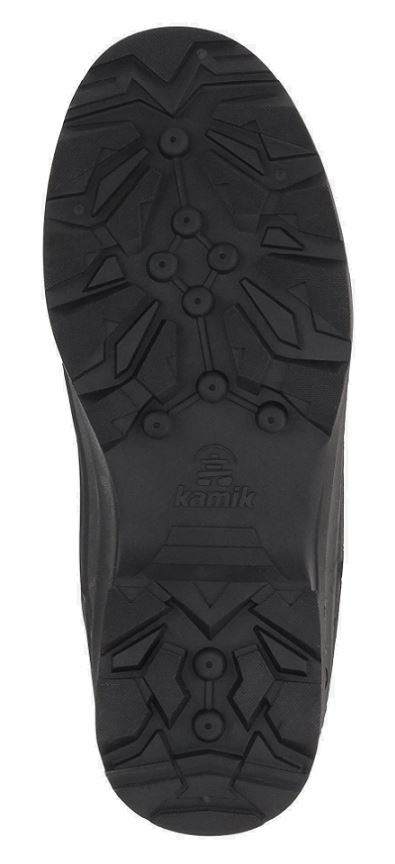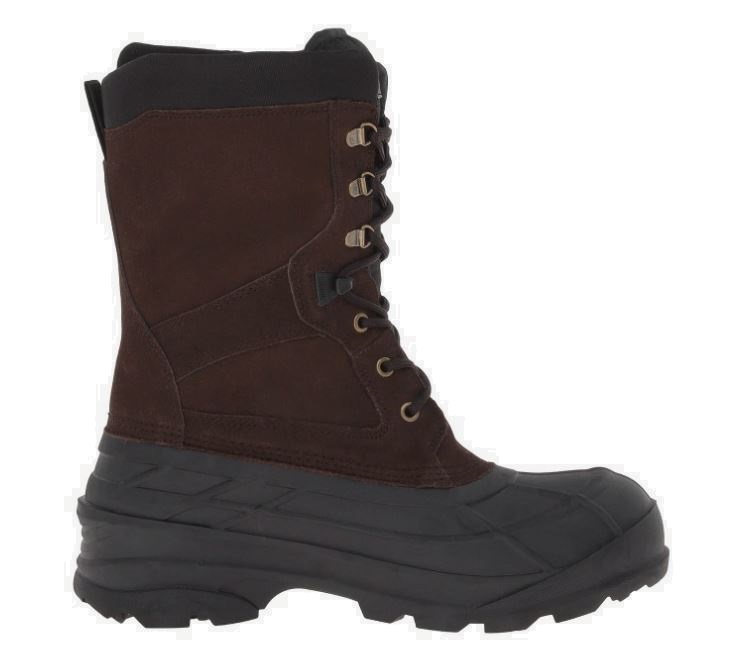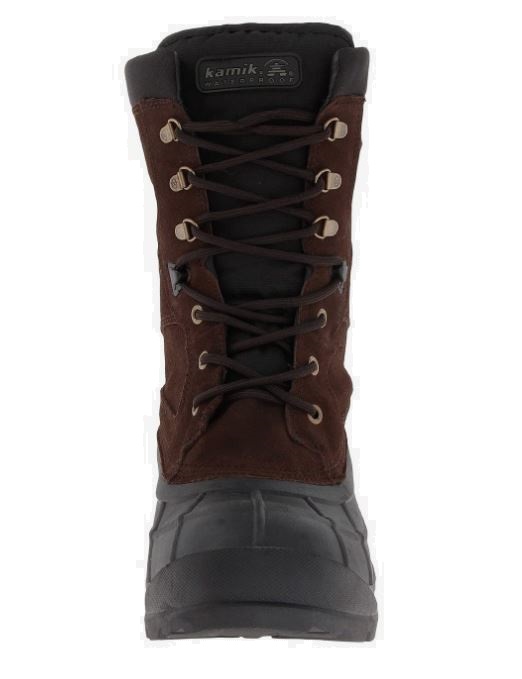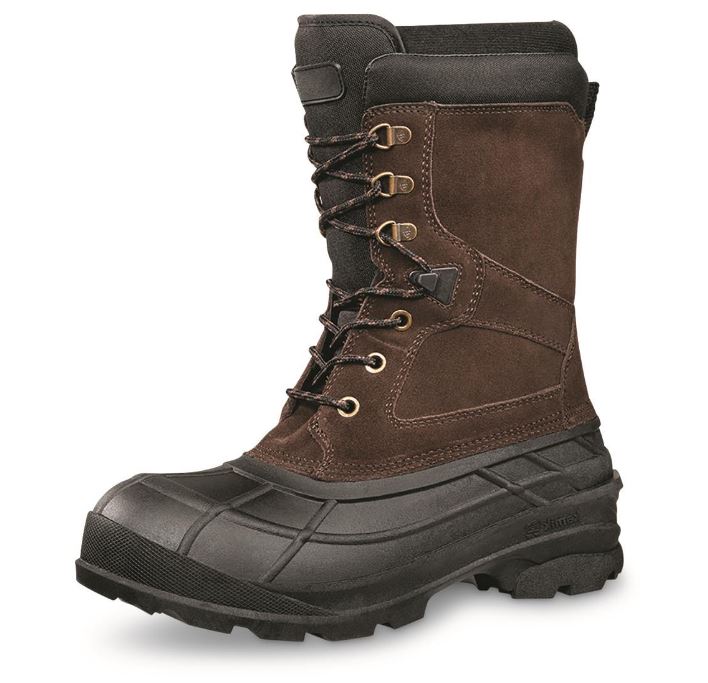 Best Garden Boots for Men Conclusion
Gardening is a healthy and productive hobby for people of all ages. However, for some men, finding the right gardening boot that will combine form and functionality can be difficult. We all know how it feels to wear uncomfortable shoes in the garden. Whether you are digging in the dirt or working on your flower beds, these boots can cause blisters and chaffing.
In this guide, we explored five high-quality options for male gardeners looking to find the perfect men's garden boots. The list includes both work-specific and functional boots for garden wear and is designed to suit a variety of budgets and needs. Do you agree with these recommendations or have anything to add to the discussion? Let me know! I am looking forward to hearing back from you about your favorite men's garden boots.
Do you have any recommendations or feedback to add to the discussion? Please feel free to comment below! I answer every comment. You can also email me at jeremy@fairycirclegarden.com.
Please share it on your favorite social media page using the buttons below! Please follow us on social media for more great content, you can use the links at the top right to follow us on Facebook, Twitter, Instagram, and Gab. Please feel free to share your gardening questions, comments, creations, pictures, and videos there. We want to create the best community for gardeners anywhere and we need you to help us grow!
Thank you,
Jeremy