Jobs To Do In The Garden In April
April is already here, which means there is a lot to do in a garden. In this article, we'll talk about the garden jobs in April so keep on reading to get all the information you need!
Here are four essential garden tasks that should be done first:
Purchasing annual plants such as petunias, begonias, and geraniums online for hanging basket displays and summer bedding.
Cleaning the greenhouse, garden shed and any other garden storage/work spaces (in case you haven't) with soapy, hot water. This helps in getting rid of diseases and pests while letting in more light and ensuring a workspace that will work for you.
Preparing beds for a growing season. At least a 5cm layer of well-rotted manure or compost is needed.
Ensuring patio plants are not drying out. Since warmer weather affects soil moisture levels, mixing some water-storing granules with compost can improve water retention in the containers.
In Your Flower Garden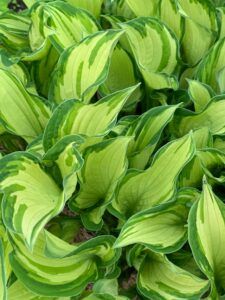 Lift and divide the established border perennial plants such as Hostas to improve health and create some new plants for the garden.
Pinch out the tips of sweet pea plant shoots and fuchsia plants for promoting bushy growth.
Plant rhododendron bushes after the ground is already moist and there's no threat of frost.
Move shrubs and evergreen trees if the soil is not waterlogged or frozen.
Feed hedges, trees, and shrubs with a slow-release fertilizer, gently forking it into the surface of the soil.
Tie in climbing roses. Checking tree ties and stakes can be a good idea to ensure they aren't cutting into a trunk. Loosen any tight ones to allow a trunk room to expand.
Prune penstemons. Old shoots should be cut back to the base if there are some new shoots at the bottom of a plant. If not, cutting above the plant's lowest set of leaves is recommended.
Finish cutting back dead foliage on ornamental grass plants and perennials (if you haven't yet) for making way for new growth.
Prune Forsythia immediately after they've finished flowering and cut back to young, strong shoots.
Trim winter-flowering Heather when flowers disappear. This will prevent plants from becoming leggy.
Tie in clematis stems and new honeysuckle. They will continue putting on growth and need supports.
Faded flowers from winter pansies should be removed to prevent them from setting seed, encouraging flushes of new flowers during the spring.
Deadhead tulips and daffodils when the flowers finish, however, leave foliage intact and allow it to naturally die back.
Apply the layer of mulch around the biennial plants and perennials, shrubs, and trees before the arrival of hot weather. Use organic matter like well-rotted manure.
Begin spraying roses. Consider using the organic-approved garlic formula and start spraying early and often.
In A vegetable garden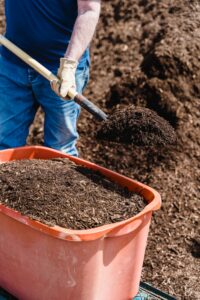 Remove all weeds to prepare vegetable seedbeds.
A 5-cm layer of compost, green waste, or well-rotted manure should be dug into beds.
Cover the prepared soil by using sheets of black plastic for keeping it warmer and drier in preparation for planting.
Harvest asparagus spears once they are 18 cm tall.
Support bean and pea plants. For easy and quick support, try pushing twiggy sticks around the plants.
Thin carrot seedlings for achieving good-sized carrots. This should be done during the evening while there are fewer carrot flies around.
In A Fruit Garden
On cold nights in northern zones, cover fruit blossoms with horticultural fleece to protect them from late frosts.
Spray emerging leaves of nectarine and peach trees for preventing peach leaf curl. Sheltering plants from rain can also help in reducing the risks of peach leaf curl.
Top-dress the patio fruit trees by using a slow-release fertilizer and fresh compost.
Feed fruit bushes, fruit trees, and raspberry canes for encouraging good crops. Apply the slow-release fertilizer around their base.
Try hand pollinating the nectarines and peaches with the soft-bristled paintbrush for having better crops.
Consider mulching fruit trees with garden compost or well-rotted manure while ensuring not to mound the mulch up around a trunk.
Plant dahlia tubers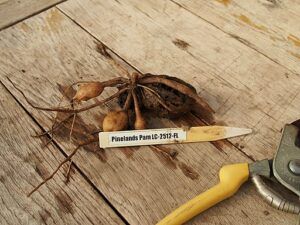 Give tubers the sprinkling of water so they can start producing young shoots. Discard tubers that look damaged or diseased.
Dig the planting hole while ensuring it's not too deep. The shoots are delicate and could be easily damaged so caution is needed.
Slowly pour coarse sand over tubers. This is a good slug repellent and can also prevent them from rotting.
Backfill with soil and also add a ring of sand for marking the planting spot. This is one of the most effective ways to combat slugs and snails.
Write labels for every dahlia cultivar and then place them next to each plant. This will help you remember what you have planted in a couple of months' time.
Some Other Jobs That Should Be Done In April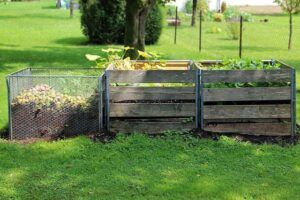 Check compost bins for determining if it is already ready to be used.
Improve heavy soils drainage by incorporating a lot of organic matter.
Top up the raised beds with good quality topsoil and compost.
Top dress containers by using fresh compost. In case the containers are already full, consider replacing the top five cm of the old compost with some fresh stuff.
Pay even more attention to weeding once the weather finally warms up. Run the hoe through borders and beds.
Apply the weed killer to the perennial weeds in patios and paving.
Look out for any signs of diseases and pests. Early prevention can be easier than curing the infestation.
Remove dirt from the paving and paths before summer arrives. Consider using the special patio cleaner or pressure washer.
Purchase fresh potting compost, storing it in a dry, cool place in preparation for a season.
Invest in the water butts. Position them under the down pipe for making the most of the rainfall.
Top up bird feeding stations and birdbaths for encouraging birds into the garden.
Consider using a diary to keep track of everything that you have planted and sown. It can help you later in the year.
Purchase vegetable plants as plugs for freeing up the window-sill space and avoiding the nuisance of sowing seed.
Just a Few Jobs To Do In The Garden In April, Got More?
As you can see, there are a lot of things to do in your garden this April. The key to getting things done is to start as soon as possible. Wishing you all the best of luck!
Do you have any recommendations or feedback to add to the discussion? Then comment below! I answer every comment. You can also email me at randi@fairycirclegarden.com or send me a message through social media as well!
Did you like this article? Please share it on your favorite social media page using the buttons below! Please follow us on social media for more great content, you can use the links at the top right to follow us on Facebook, Twitter, Instagram, Pinterest and Gab. Please, feel free to share your gardening questions, comments, creations, pictures, and videos there. We want to create the best community for gardeners anywhere and we need you to help us grow!
Thank you so much for taking the time to read my article and spend time on my website, I am so grateful for each and every one of you!
Wishing you all the best,
Randi