Outdoor Container Garden Ideas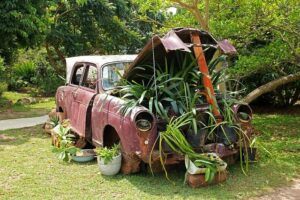 Outdoor container garden ideas can be as varied and unique as you are! There are ones that are dedicated to pest and disease-resistant plants, or beautiful decorative arrangements. There are medicinal herb container gardens and exotic succulent varieties. The options are endless, but some kinds of plants do better than others in containers. Of course, when considering useful, beautiful or edible plants for your garden, you want to choose those that are well-suited for your climate, resources, your time and energy capabilities, and the overall purpose of the container garden.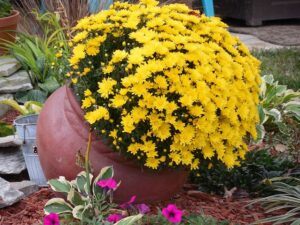 Pest deterrent plants that do well in pots include lavender, basil and mint. Chrysanthemums (also known as "mums"), petunias, marigolds and geraniums are blooms that will impress in pots. These all do a good job of filling the container and putting on an impressive show with their blooms!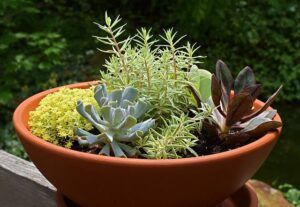 Succulents that do exceptionally well in containers are ghost plant, stone crop, donkey tail and echeveria. There are several varieties and are fantastic when it comes to draping/more variety for arrangements. There are hundreds of colors, textures, sizes and shapes to choose from, so don't overlook succulents!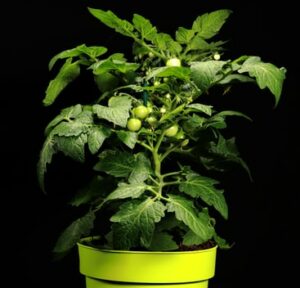 Sometimes it's worth it to consider plants that provide a delicious harvest in containers as well.  Some container ready edible plants include tomatoes, peppers, beans (mild flavored), spinach, rhubarb and herbs like thyme and rosemary. (Many types of vegetables will do better in containers than others, make sure to check how much space will be needed for the roots, the sprawl of the plant, and the height too.
Some plants might need more space than what's available in the average container garden, but there are many ways to utilize containers to make useful, attractive, unique and edible plant arrangements. The following are some of the best outdoor container garden ideas;
Broken Pot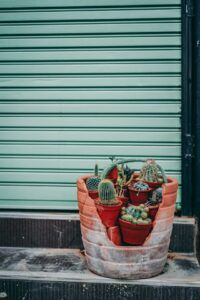 This is a very easy way to bring life to your container. You can use it for flowers, herbs, vegetables, or fun foliage. You can plant it with annuals or annual flowers; or you can use it for perennials or herbs. Choose plants that will grow well in pots and containers. The broken pot is a great option when you have the opportunity to get an old pot from a restaurant, garden store or department store. Make sure the bottom portion of the pot/its structural integrity is in good condition, because you don't want to have to repot your plants every year. Choose a pot that has plenty of drainage holes and a stable base.
Ladder Container Garden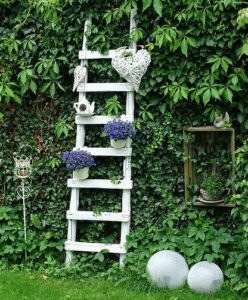 You can use old wooden or metal A-frame ladders to make very creative and functional garden containers, especially with a fun paint job that works with the garden theme! Ladders work well because they are sturdy, have good height which makes for good drainage and can support a lot of weight, which makes them perfect for holding heavier plants. Some nice twinkle lights or other decorations can help to pull the theme together nicely and add some fun lighting to the outdoor space.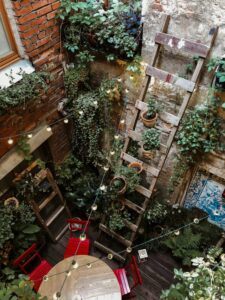 It's recommended to place the ladder against a wall to provide a bit of stability, and when placing the containers on the rungs, try to keep the weight of the planters and their occupants evenly distributed. You can also create an attractive display by placing two or more ladders side by side or filling old planter boxes with soil and planting your favorite vegetables in rows between the rungs on the ladders. It's a good idea to choose strong plants like beans, peas, and squash because they will help hold the baskets in place.
Hanging Planters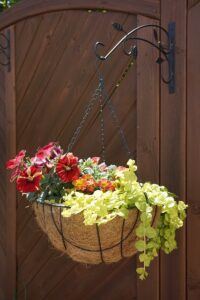 Hanging baskets are available in many sizes and shapes; you can hang them from trees, decks, balconies and other areas of your home. The best part is that they allow you to position your plants close to your living space, so they are easy to care for and enjoy. You can put multiple hanging planters in one area; or you can hang a container on the edge of a deck or balcony rail, so it won't take up as much room. Make sure that wherever you are hanging the planter, there is a sturdy support beam that will hold the weight of the plant without tipping over.
Raised Bed-Container Garden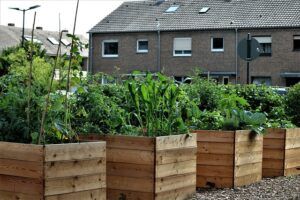 Building a raised bed is a good way to grow more plants but still have a small and manageable space. The raised bed will look nice and organized, and you'll be able to see all the plants at once, so you can enjoy them all season long. A raised bed also makes it easier for you to reach all the plants, so you can care for them as needed, pull weeds or harvest the produce easily.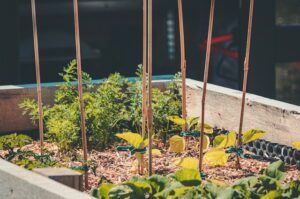 Place the raised bed where you want to grow and fill it with garden soil and compost and your selection of plants. The advantage  over the traditional method is that it reduces the amount of bending and squatting you have to do, the disadvantage is that it's very hard to move if you want to change the location.
Strawberry Barrel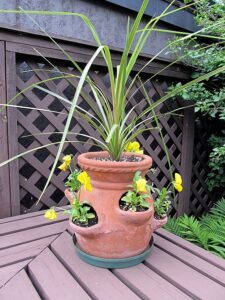 A strawberry barrel is great for growing strawberries because it provides a large amount of root space, so the roots can grow down into the soil as opposed to circling around inside a regular pot. You can make your own strawberry barrel by drilling holes in an old plastic barrel and filling it with potting soil. Then, place plants, roots down, into each opening and water them well before covering them with straw mulch or hay. Straw will help keep the roots cool and moist. This is also a good way to grow herbs or tomatoes, as they usually do well in barrels.
Rock Container Garden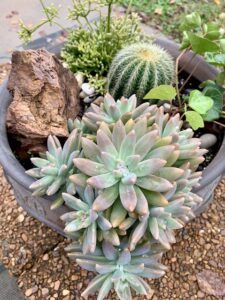 This is a very attractive way to display plants. You can create a rock garden that contains succulents, herbs or even vegetables. To make it attractive, place the rocks in a large wicker basket with holes in it or use terracotta flowerpots that have drainage holes on the bottom. (Any planter or container will work, it's more about using rocks to place the containers on most of the time.) Then, fill them with soil and cover them with gravel, small rocks, stones and other materials that are suitable for outdoor container gardening. There are several different sizes of rocks to use that have different aesthetics, so have fun mixing and matching!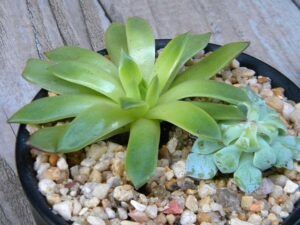 Rocks tend to reflect more heat and help retain ground temperatures, so make sure to take that into account when considering which plants to use in rock container gardens. Succulents, cacti and other dessert plants often do well in rock gardens. Rock gardens also do really well to keep garden maintenance low. With rock gardens, it is much easier to weed, and there is no mulch replacement necessary.
Cinder Block Garden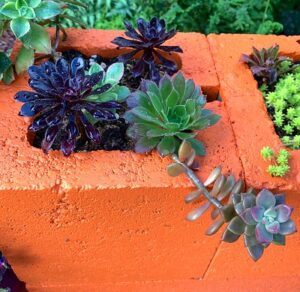 A cinder block planter can be used to grow many different plants. Simply drill holes in the middle of the blocks, place a layer of potting soil at the bottom and then place your vegetables in between the two layers. The block will keep them above any weed seeds or pests, and it will also provide good support for their roots. When it's time to change things up, simply remove the plants from them, wash them off with a hose and then let them dry out before storing.
So Many Outdoor Container Garden Ideas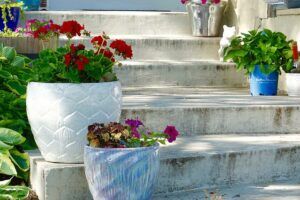 The above are some outdoor container garden ideas that will give you a beautiful and functional way to enjoy your favorite plants indoors and outdoors all year long. They can really make a difference when it comes to improving the appearance of your home or garden. If you are thinking about building an outdoor container garden but aren't sure where to start, then start with here, with us!
Do you have any recommendations or feedback to add to the discussion? Then comment below! I answer every comment. You can also email me at randi@fairycirclegarden.com or send me a message through social media as well!
Did you like this article? Please share it on your favorite social media page using the buttons below! Please follow us on social media for more great content, you can use the links at the top right to follow us on Facebook, Twitter, Instagram, Pinterest and Gab. Please, feel free to share your gardening questions, comments, creations, pictures, and videos there. We want to create the best community for gardeners anywhere and we need you to help us grow!
Thank you so much for taking the time to read my article and spend time on my website, I am so grateful for each and every one of you!
Wishing you all the best,
Randi