How to Make a Garden Compost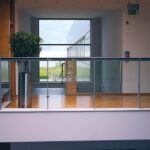 Many people like to garden on patios or on window sills, and others just water the office plant on occasion. Then there are those who see gardening as simply a way of life. For avid gardeners, there is one common element you'll find in almost all their gardens. Compost! But how to make a garden compost?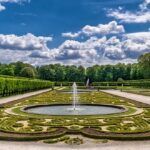 If you are one of the former types of gardeners, there's no need to fear, compost isn't some scary gardening rite that none but the chosen may dare attempt. Yes, you can do it!
There are a few do's and don'ts, but once you grasp the overall concept, I just know you'll join the ranks. It's both a time and money saver, along with a fantastic way to keep your garden healthy!

Soil vs. Compost… What's the difference?
Soil is what plants grow in. Compost is the decaying materials from plants (and in nature, animals too) that's nutrient dense. While it is possible for a plant to grow in pure compost, it's not ideal and can have unstable effects.
Adding compost to soil, on the other hand, is FANTASTIC for plants!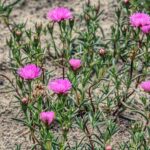 There are as many types of topsoil (the top layer of the earth that plants grow on/in) as there are places.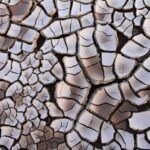 So if you are looking to put a non-native plant species in your garden, you'll have to compensate with the type of soil you prepare.
Compost can add moisture retention to sandy soil, and help with drainage in soil that has higher clay content.
You don't want to grow your garden in solely compost. It has a tendency to drain quickly and dry out too. When added to soil, however, you can get a wonderful nutrient rich boost for your plants to utilize for months!
Compost Basics
So the be all end all with compost comes down to microbes. You want to promote the right kind of microbes in order to get the break down process rolling.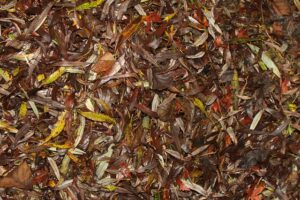 There are two main components to this experiment in natures laboratory: carbon and nitrogen.
The easy way to remember this, is that carbon is going to be most of your brown things; not all, but it's a good rule of thumb. One notable exception is coffee grounds. (They are VERY high in nitrogen.)
The sticks, dead leaves, hay, things of that nature are high in carbon and provide a lot of the structure of compost.

Your kitchen scraps like apple cores, melon rinds, carrot cuttings, potato skins, etc that are leavings from fresh, living things are going to be your sources of nitrogen. These two components together end up facilitating the breakdown that makes that sweet, sweet black gold.
A, B, C's
What you will actually need to compost is both simple and varied. Simple in that you really only need a few things, but varied in that you can choose to compost a variety of ways and methods, but they are all variations on the basic principle.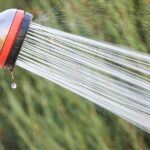 You already know the first two components: nitrogen and carbon. With those things alone you can technically compost as long as you have a long time line and no need for the soil amendment any time soon. In order to help the process along, you can add in the next two to four components.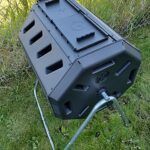 You'll need water and oxygen, and to help keep things in order and as easy as possible, you can add a compost bin and a pitch fork/rake/turning tool. Some compost bins you can buy have a barrel and handle you crank to spin it manually, making the pitch fork/rake unnecessary.
1, 2, 3's
Now that you've got the materials necessary, let's address the actual process of composting as simply as we can. You need the carbon and nitrogen because that's the actual material will break down and provide nutrients for your soil.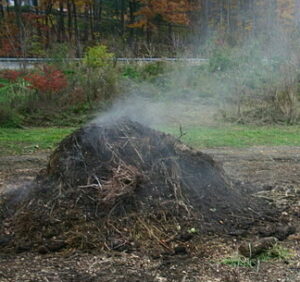 The water provides the suitable environment for the microbes to grow and flourish.
The oxygen also helps the microbes to stay active and working to break the carbon and nitrogen rich material down. You get oxygen by turning the compost pile every so often. You don't want it to dry out, and you don't want it to be sodden.
Finding a good balance will jump start your microbes, and the pile will begin to heat up. That is a good thing! Compost piles can and want to reach up to 130 degrees for the party to really get going!

Keeping a balance of carbon and nitrogen is also important. If you've been heavy on the nitrogen rich kitchen scraps lately, and it begins to have an odor, find some carbon to add in, and ease up on the kitchen scraps for a while.  The same thing for a more carbon heavy pile. As in nature, everything in balance.
It is common to have 3 compost piles at varying stages of decomposition. Your initial pile has everything that's been initially thrown in the compost.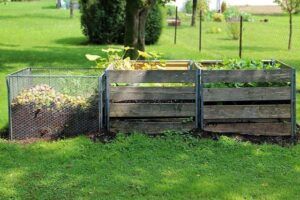 The second pile has been working for a while and is about midway through decomposition process.
The final pile tends to be the final stage of decomposition or the actual ready-to-use stuff that you can come and get at your leisure. This 3 bin method is just one of many strategies you can use.
I won't go into them all here, but if you check out this article, they break down each method in an easy to understand way! You can choose whatever fits your maintenance type and budget to find the best solution for your individual needs.
Reduce, Reuse, Recycle
We all have heard this, but I think composting is where that concept shines. Reducing your waste is very important. Reusing things wherever you can help set a good example for those around you, and saves money! Recycling was invented by nature, and what better example could you ask for?
Composting does not have to be daunting or complicated. Mother nature does it every day! Let's take a page out of her book and use what we have to better our gardens, our communities, and our lives!
We are working on a composting project right now, and we'd love to see yours! Please leave a comment and send us a picture of your labor of love and we can grow as a community of gardeners!
Now that you know how to make a garden compost, its time to get gardening! But if your still brainstorming your garden check out these Beautiful Garden Design Ideas to Inspire You!
With gratitude,
Randi