Have you ever heard of vertical gardening or gardening towers? My first thought was "What is a garden tower, how would that even work? Traditionally people needed enough yard space with larger flat areas to garden successfully, but thanks to this technique we can now grow many plants just as effectively in a much smaller area! A garden tower is a vertical garden that can be used in an urban environment to grow vegetables, herbs, and other plants.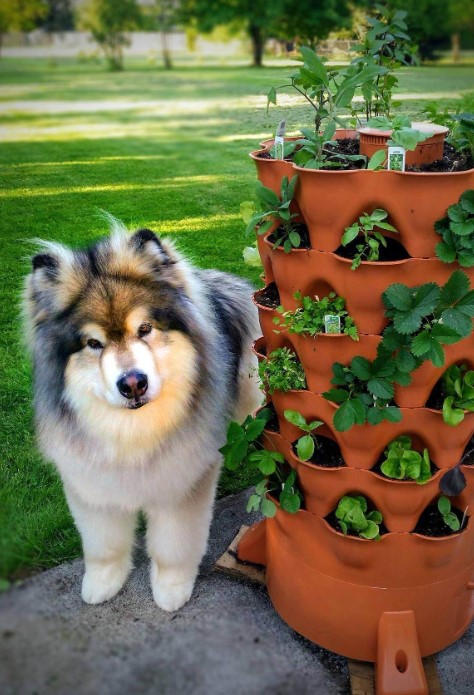 Some common objections I hear when telling people about my love of gardening relate to this. People tell me they "just don't have enough space", or its "too much work to keep up with everything, especially digging in the dirt or pulling the weeds!". Obviously I love doing these things, but I guess I can see their point. Much to my amazement as I began researching garden towers, these problems are already solved!
There are many benefits from the use of garden towers; they can help to save space, conserve water, and increase the amount of plants and vegetables grown in a small area. It also makes it easier for people who live in apartments or houses without yard space for gardens to grow their own produce at a drastically lower cost than a traditional garden.
The Garden Tower® Project
Garden towers are becoming increasingly popular because of the benefits they offer. They are a sustainable solution for growing food because they use less space and they don't require a lot of time or effort to maintain. Garden towers come in many shapes and sizes, but the one that I found to be the most beneficial is the Garden Tower® 2 from the Garden Tower Project.
Learning About gardening towers has been an eye-opening experience. I was stunned to learn that with this type of garden you can grow 50 plants in just four square feet! There are many other benefits as well including being able to compost and garden in the same space, easy upkeep with no weeding, and the plants grow super fast too!
I could make this article even longer by explaining every little thing (You know how I love to do that!), however this video explains everything about how this tower garden works even better than I can.
We reached out to The Garden Tower Project and are so excited that they have agreed to allow us to review their product. We are committed to always providing in-depth and unbiased reviews. If you click on the links below to visit Garden Tower Project and make any purchase, a small percentage will go towards supporting our website at absolutely no additional cost to you!
What is a Garden Tower? – History of the Garden Tower® Project
This Garden Tower concept was pioneered by Colin Cudmore, an inventor, Joel Grant, who is an environmental scientist, as well as Thomas Tlusty, a health professional. These three visionaries used Kickstarter to develop this revolutionary way to allow people to grow their own organic produce.
They developed the original Garden Tower® (See Picture) and in 2021 released the Garden Tower® 1.1. After another 2 years, they further refined the model into the current version, the Garden Tower® 2. In addition to all the positive reviews mentioned in the paragraph above, many people have sent in pictures that we have featured in this article. If you would like to see all the user pictures and videos as well, just click here.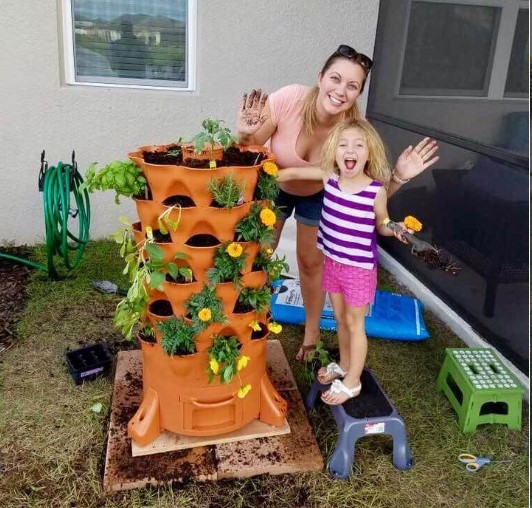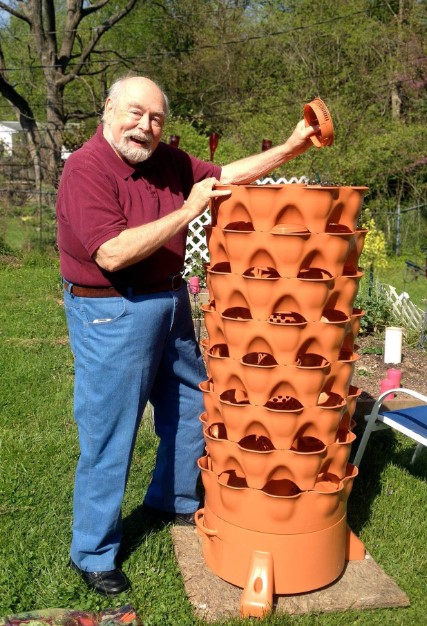 The vertical farming implemented by this project has several benefits, and many people feel this type of gardening represents the future of urban farming for many reasons. The main benefits of vertical farming are:
-Uses less water than traditional farming.
-Can be done indoors, which makes it possible to grow food all year round, regardless of the weather conditions outside.
-Produces a higher yield per square foot than traditional farms.
-Reduces the need for transportation, because it doesn't require as much space as traditional farms do.
The Garden Tower® 2 Reviews
The latest version of the Garden Tower, The Garden Tower® 2, has all the benefits of the earlier versions and several improvements as well. It is 100% made in America out of completely recyclable food grade plastic, and has complete 360 degree rotation as well!
Reviews are overwhelmingly positive 5-Star Reviews. Out of 87 reviews, the average rating is 4.8 stars. In order to be completely unbiased I will talk about the lowest reviews first. There were only 3 3-star reviews, One had no information, another person mentioned that the few lowest rings don't get as much water compared to the top plants (this can be alleviated by watering these plants directly or planting plants that require less water on these bottom rows. The third reviewer had similar concerns and mentioned the need to water frequently.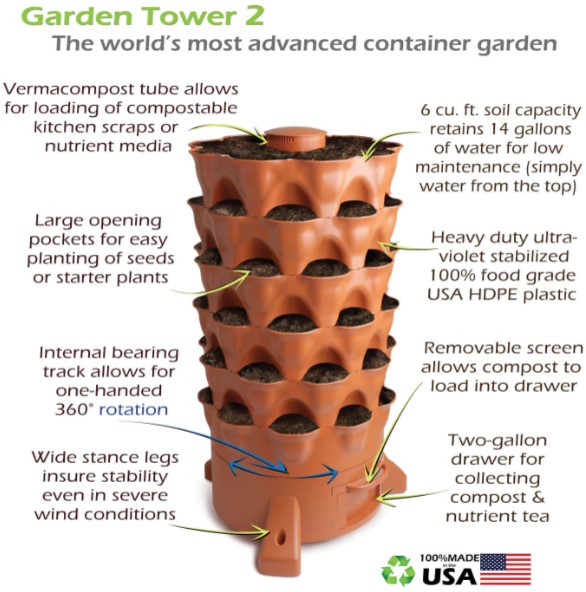 Some of the 4-star reviewers (there were only 8) mentioned price as a factor. The system is a bit on the expensive side, which is why I am saving up for one myself and don't have one yet! I do feel it's worth the price though. There is also a discount if you decide to get multiple towers at the same time (1-2, 3-6, 7-11, and 12+). Additionally, Garden Tower Project offers interest free financing too! Personally I plan to get 3 for the discount and utilize the financing option to get started.
These reviews mention that if using the garden tower inside, they had to use a supplemental light to adequately cover all the plants, and that small insects might arrive. (The insect issue is common to people who have indoor plants, I sprinkle a bit of "food grade" diatomaceous earth on and around my indoor plants, to organically control this. The lighting issue could be alleviated by placing next to a larger window with adequate light and rotating the tower occasionally, so all the plants get enough)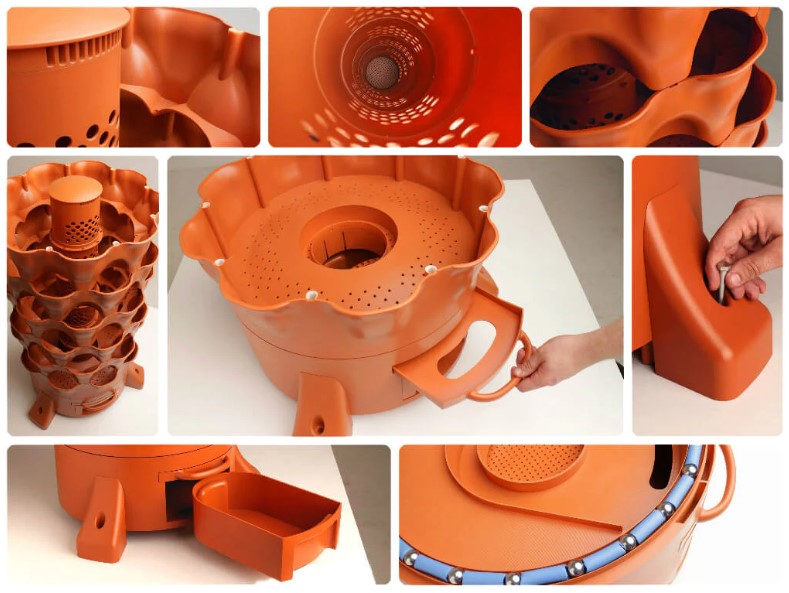 The thing that struck me about these "low" reviews, is that the customers were not just complaining, they seem to genuinely love the product and are making suggestions on how to make future versions even better! The community the Garden Tower Project has is truly amazing, no wonder they were able to fund the Garden Tower® 2 on Kickstarter in only 33 minutes!
The Garden Tower® 2 and Bundles
The Garden Tower 2 is an innovative vertical garden system that can provide fresh produce and food in any climate. It is a self-sufficient ecosystem for growing healthy, organic food. The tower has been designed to be modular, sustainable, and efficient with the goal of ending the global hunger crisis. It can be used in both urban and rural areas to grow vegetables with no need for pesticides or herbicides while reducing water usage by up to 90%, and only using a fraction of the land required to grow the same amount of food in a traditional garden.
If you are more of a DIYer you may just want to get the tower only. However, if you don't already have certain gardening accessories (like a seed heating pad and tray, plant labels, or a hose meter), the bundles can be a good way to acquire them. These can be especially helpful for starting seeds indoors during colder months. The bundles also include discounted shipping as well.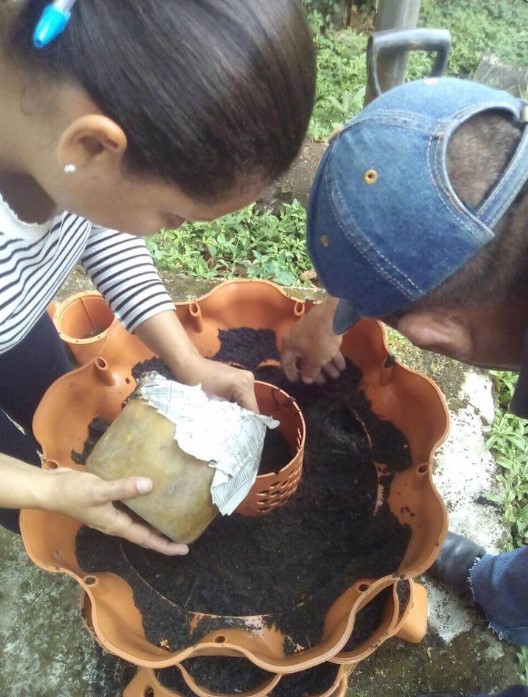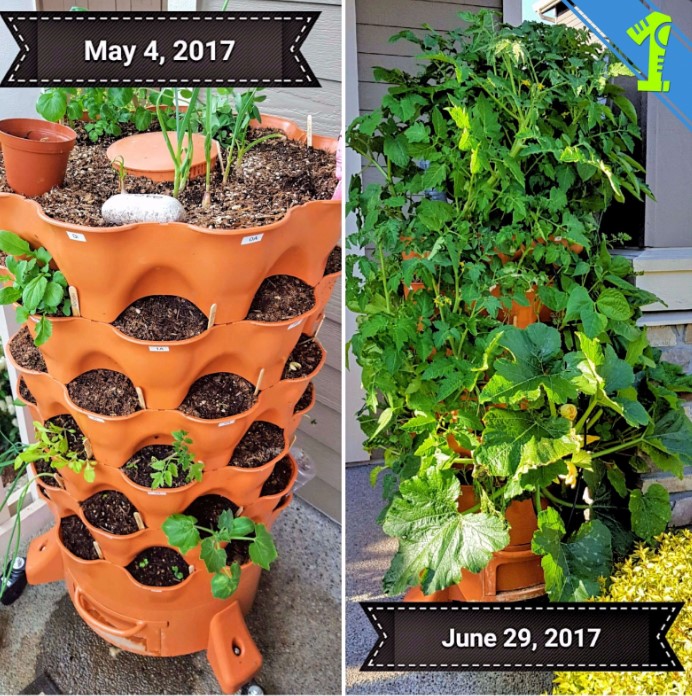 Garden Tower 2™, 50-Plant Composting Vertical Garden Planter
This is The Garden Tower 2 only, It is available in 2 colors, Terracotta and Warm Sandstone. There are quantity discounts and interest-free financing available.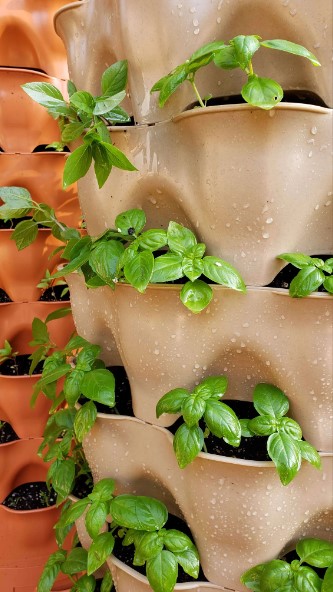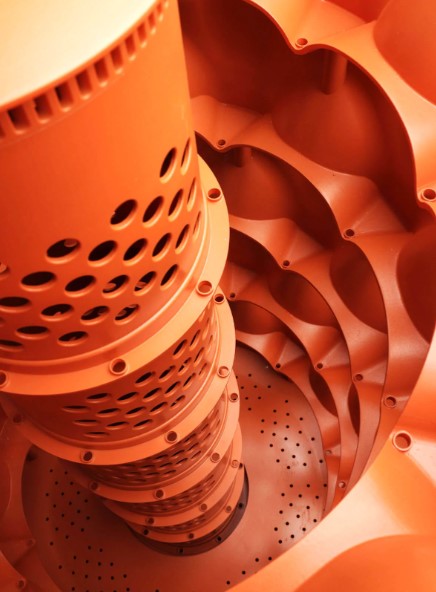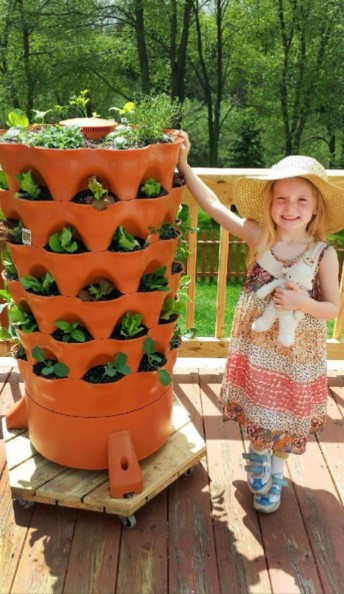 | | |
| --- | --- |
| Dimensions | 25.98 x 25.98 x 44.09 inches |
| Material | 100% recyclable, food-contact grade plastic |
| Price | Check Price |
Garden Tower 2™ Starter Bundle
Includes;
Garden Tower® 2 50 plant composting container garden,
Dr. Earth Plant Food, Plant Labels (50),
$20 Baker Creek Seed Gift Certificate,
A special discounted shipping rate.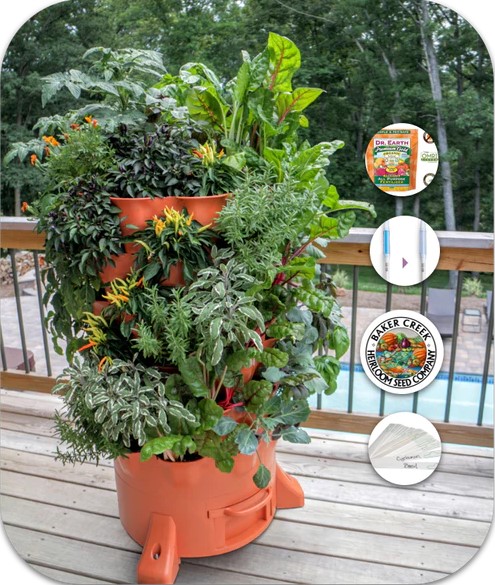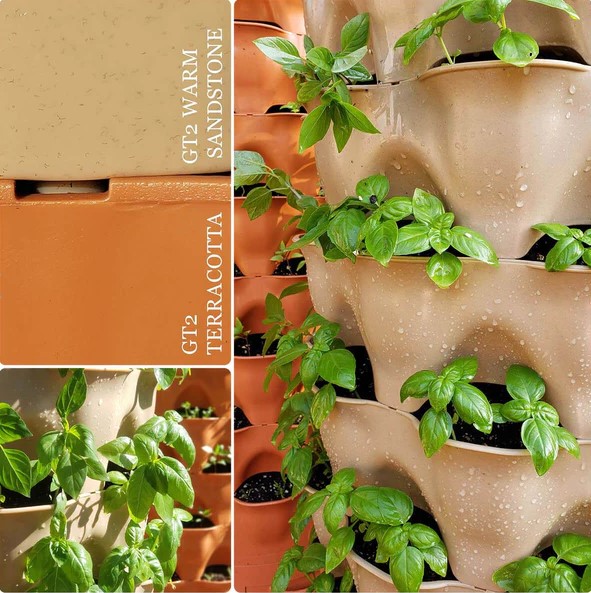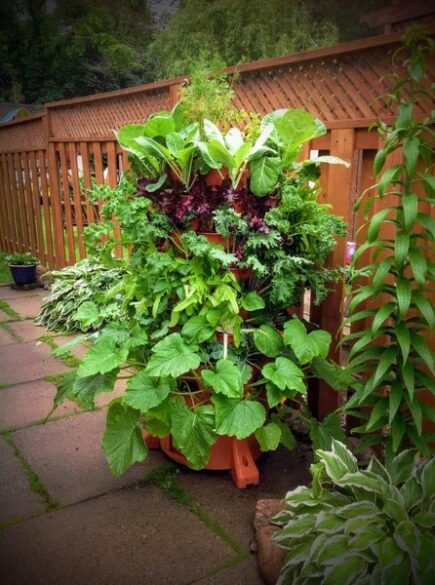 | | |
| --- | --- |
| Dimensions | 25.98 x 25.98 x 44.09 inches |
| Material | 100% recyclable, food-contact grade plastic |
| Price | Check Price |
Garden Tower 2™ Move and Grow Bundle
Includes;
Garden Tower® 2 50 plant composting container garden,
Garden Tower® 2 Premium Caster Wheel Kit (double locking black caster),
A special discounted shipping rate.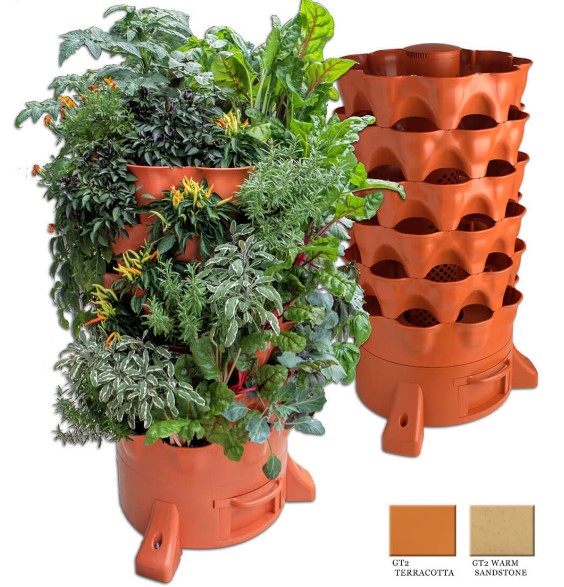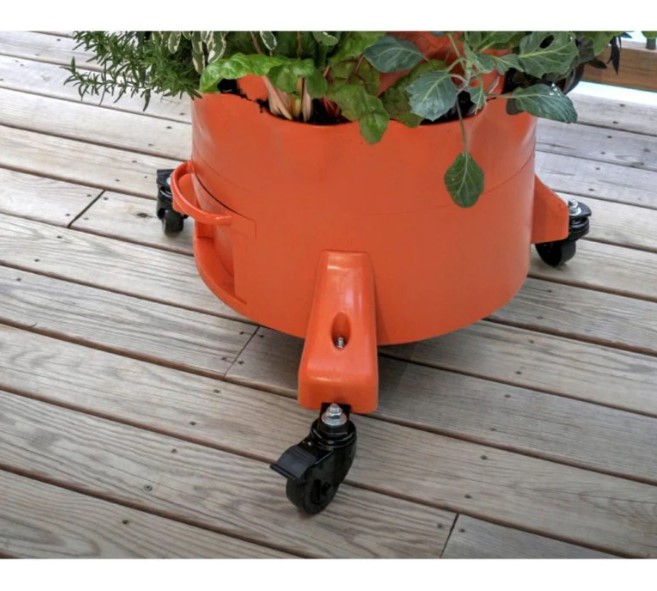 | | |
| --- | --- |
| Dimensions | 25.98 x 25.98 x 44.09 inches |
| Material | 100% recyclable, food-contact grade plastic |
| Price | Check Price |
Garden Tower 2™ Deluxe Bundle
Includes; Garden Tower® 2 50 plant composting container garden, Garden Tower® 2 Premium Caster Wheel Kit (double locking black caster), Dr. Earth Plant Food, Plant Labels (50), Greenhouse seed starting kit, Expanding nutrient rich soil for seed starting, $20 Baker Creek Seed Gift Certificate, A special discounted shipping rate, Save-a-drop Hose Meter, Premium Seedling Heat mat.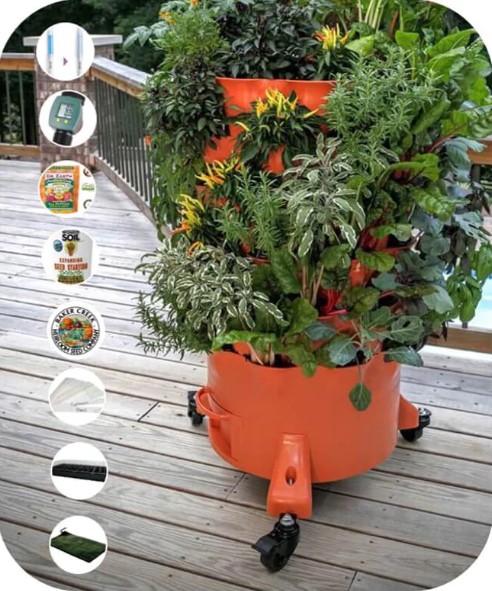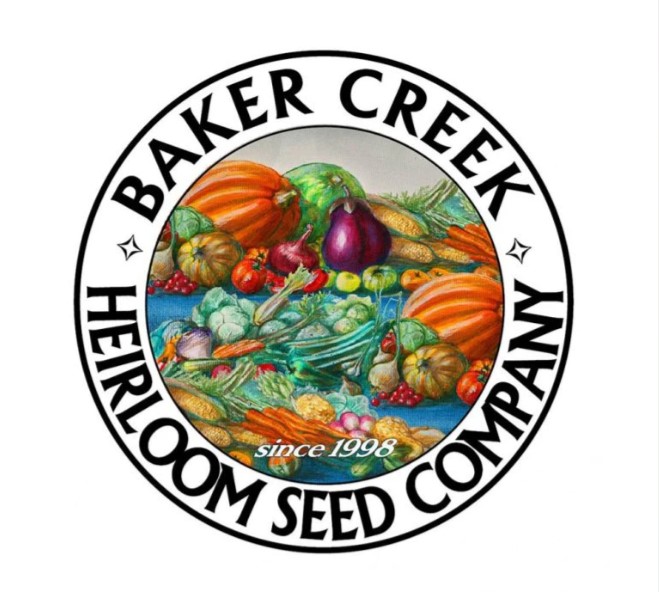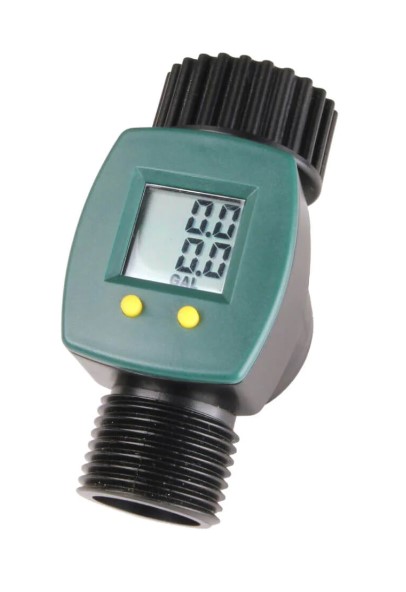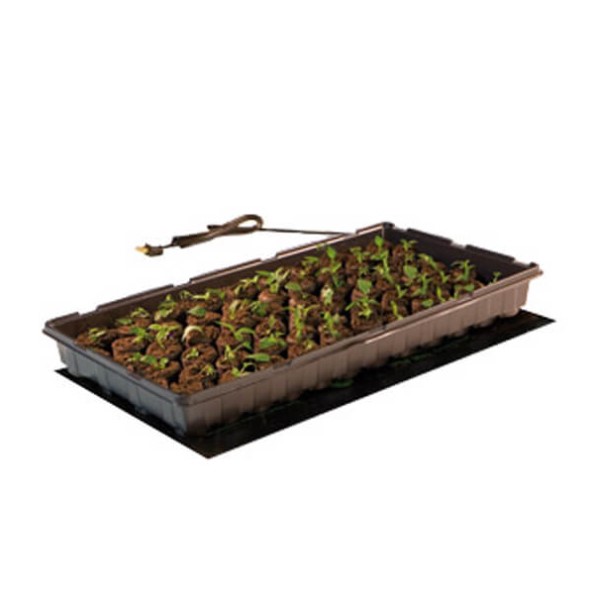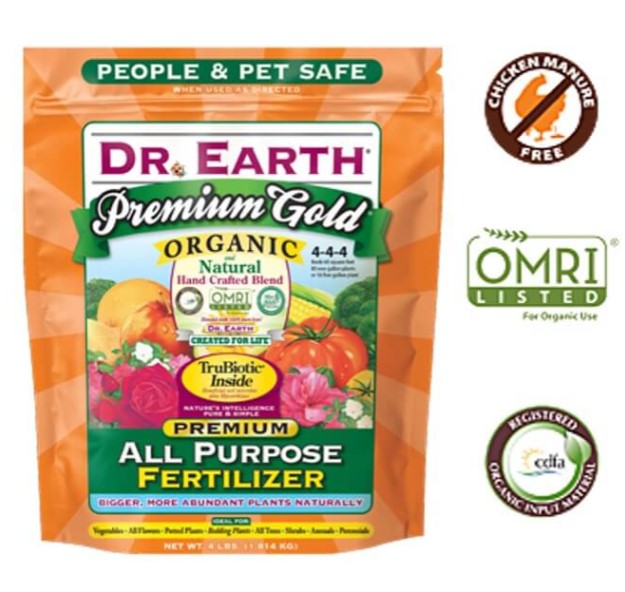 | | |
| --- | --- |
| Dimensions | 25.98 x 25.98 x 44.09 inches |
| Material | 100% recyclable, food-contact grade plastic |
| Price | Check Price |
The Future of Urban Gardening?
World-renowned Architect Stefano Boeri, who believes that cities should be redesigned to create more green spaces, has pioneered this concept on a much larger scale with his "Vertical Forest" concept.
Boeri's idea is to transform the city into a forest of trees and gardens. These vertical forest city complexes can be three hundred meters high and have around 25,000 plants on each. Besides removing large amounts of Co2 from the environment, they can also produce about 900 tons of vegetables and fruit every year, which would help feed a population of 10,000 people.
Well enough of me going on about it, lets see some pictures of Stefano Boeri's amazing creations!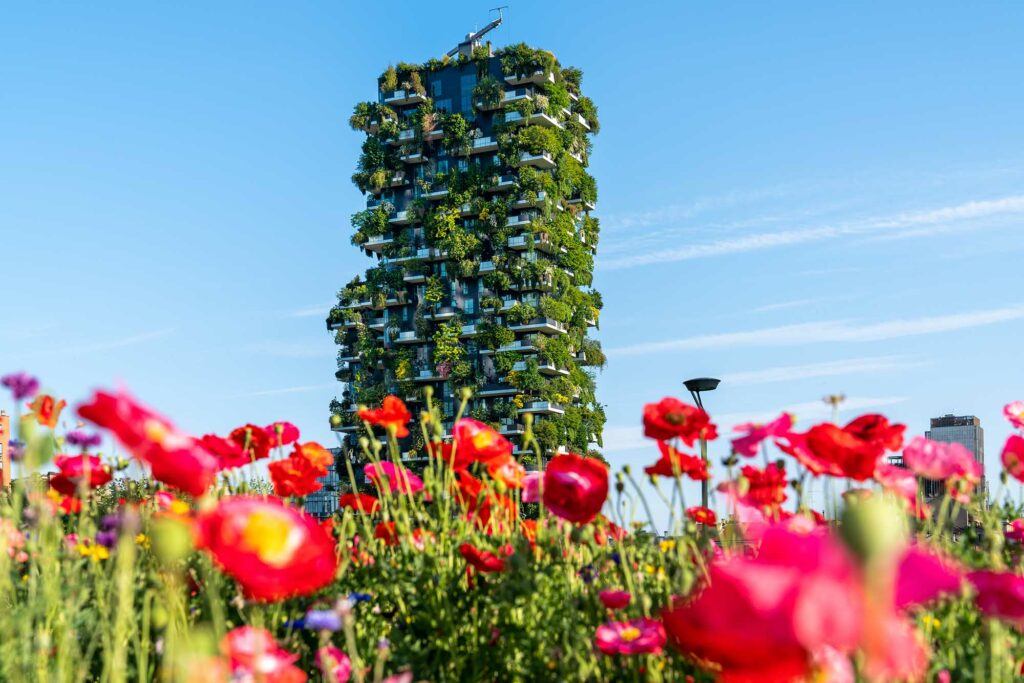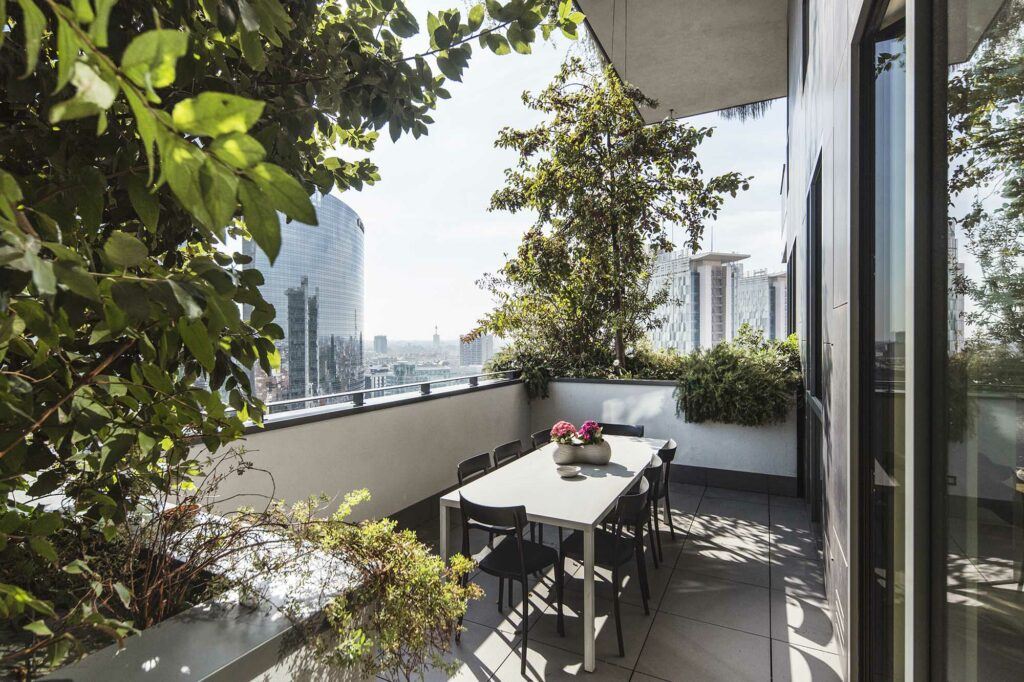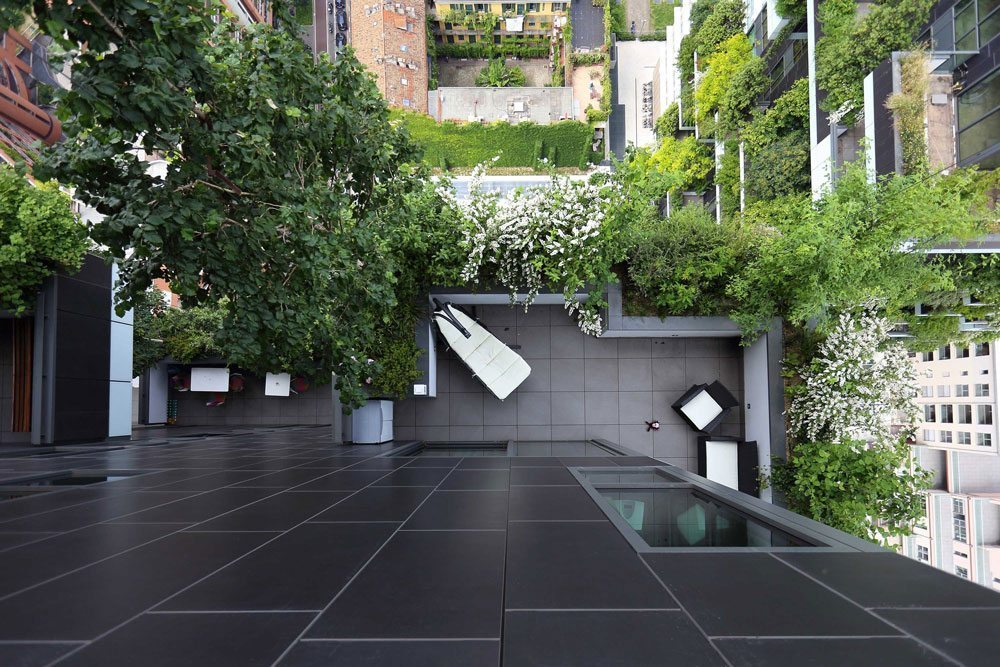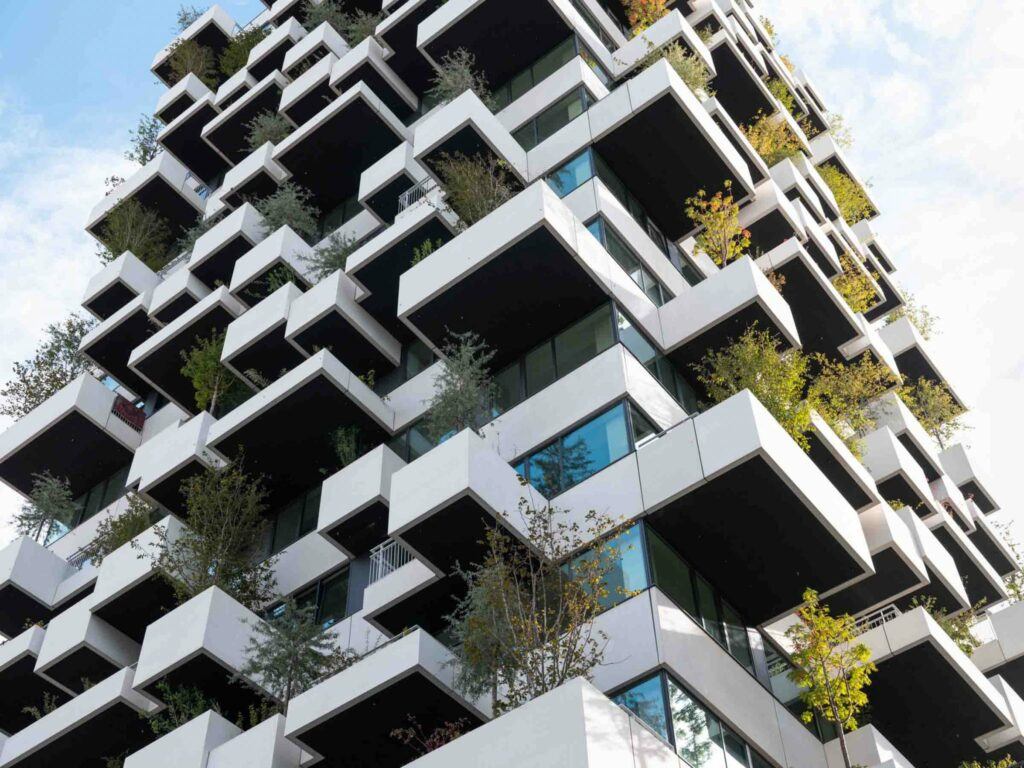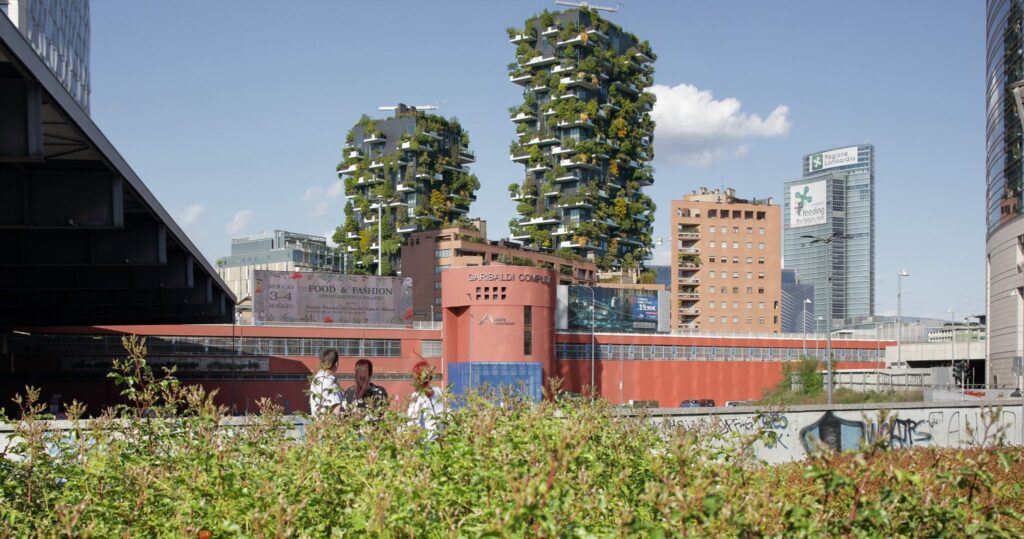 What is a Garden Tower? Now you know!
It has been so much fun learning about this garden tower system and really exciting to think about how it is opening up the wonderful world of gardening to an entirely new group of people who were unable to garden before. Personally I cannot wait until I am able to get one (or more!) of my own and I will update this review with my personal experience.
Do you have any recommendations or feedback to add to the discussion? Maybe you have a garden tower and want to add your own comments? Then just comment below! I answer every comment and you can also email me at randi@fairycirclegarden.com, or send me a message through social media as well!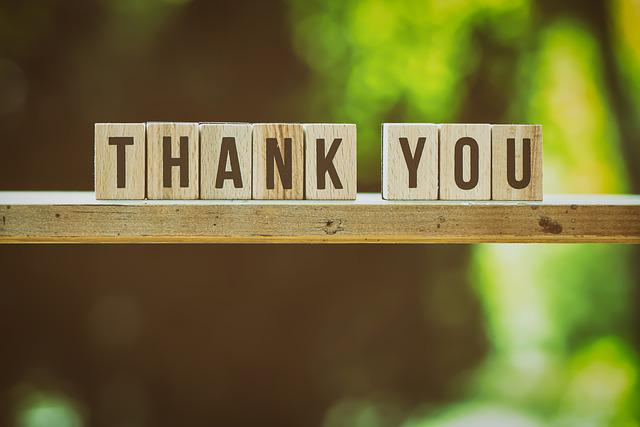 Did you like this article? I hope so because I work very hard on every one. If you did, please share it on your favorite social media page using the buttons below! Please follow us on social media for more great content, you can use the links at the top right to follow us on Facebook, Twitter, Instagram, Pinterest and Gab.
Please feel free to share your gardening questions, comments, creations, pictures, and videos there too. We want to create the best community for gardeners anywhere, and we need you to help us grow! You can also click here sign up for our newsletter to get access to exclusive content and discounts, we will send you a free seed starting eBook when you subscribe!
Thank you so much for taking the time to read this article and spend time on my website, I am so grateful for each one of you!
Wishing you all the best,
Randi