Desert Backyard Landscaping Ideas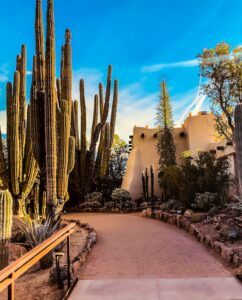 Living in a dry environment can be challenging, especially if you take great pride in maintaining an attractive garden. To begin with, you will not have sufficient water to meet the requirements of the plants, and your surrounding environment does not provide any rainfall either. Therefore, why not go with the flow of your environment?
It is not necessary to create a landscape that is extremely green and bushy for it to be beautiful and make sense. If you maintain your ideal garden by simply adhering to the natural aesthetic of your surrounding area, you will find that it is a lot simpler and more enjoyable to do so. Are you interested in further information regarding it? Here are some desert backyard landscaping ideas for you.
Hardscape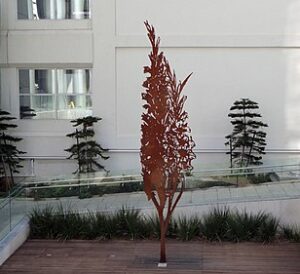 If you want the garden to feel like a vintage Southwest desert, you can utilize hardscaping concepts that incorporate the use of construction materials, such as sand for your walkways and dry-stacked stone blocks or mud walls. This will help you achieve the aesthetic that you are going for. Traditional features of the Southwest landscape, including cast concrete and Cor-ten metal, can be combined with a wide variety of eye-catching gardening ideas.
Softscape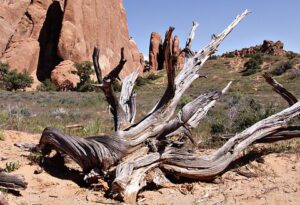 Pick a good color combination based on your landscape to enhance your gardening. Sun-bleached timbers, earthy sandstone tones, as well as the grayish color of native herbs can all be part of your shades. Adding color to the landscape to coincide with the desert sundown is an excellent softscaping concept. To retain your gardening plants local, take full advantage of springtime blossoms displays, including the bushy desert sunflowers or the exotic penstemon types.
Elements to Incorporate in Desert Backyard Landscape Ideas
Let's go through each of the components that make up the style of a sandy garden setting that is typical of the Southwestern United States. Consider these guidelines if you want your yard to have a genuine aesthetic.
1. DRY RIVER BED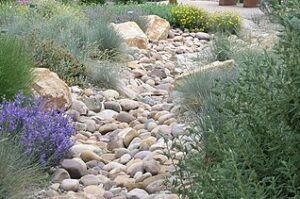 Summertime in the Sahara means dry riverbanks. Most rivers dry up in the desert because of its dry, scorching climate. Hence a dry river bed in your garden is a great way to appreciate the ecological environment and add a genuine Southwestern aspect to your backyard. Customize the yard's pitch to produce a dry riverbed effect. Cover river bed troughs with pebbles and gravel and plant drought-resistant ornamental plants.
2. SUSTAINABLE WATER FEATURES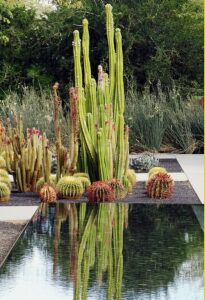 If you really want to establish a desert-themed yard, use eco-friendly water features. Trust me, you don't want to be a hindrance to desert animals and vegetation which need water to survive. Moisture makes a full-size pond unsustainable and impracticable. Alternatively, use recirculation fountains. These natural features evaporatively lose minimal water, making them an eco-friendly addition to your landscape.

3. FIRE PIT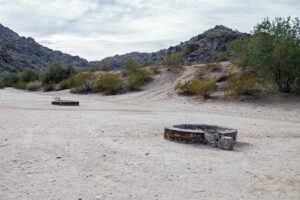 Mostly in deserts, the days are scorching and dry, but the evenings are cold and frosty in the wintertime. During the dusk periods of the day, you can enjoy your gardening in one of the most beautiful sceneries. Just after sunsets, the average temperature begins to drop. In the Southwestern cold season, constructing a fire pit in the backyard is a terrific way to spend the nights outside. You may build a fire pit out of recycled cement blocks. Build a seating area from the fire pit with stones if you're feeling incredibly inventive.
4. FREE-STANDING WALLS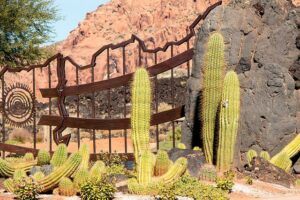 If you already have any free-standing structures on the lawn, repaint them in a bright color to make them shine out. We advise you to stay away from flashy and flamboyant hues. Instead, choose for "charred" hues like rusty red and dark orange instead of light brown or sandy yellow as a background color. These walls can be used as a background for your garden beds or as a barrier for displaying plants.
5. PERGOLAS/SHADE SCREENS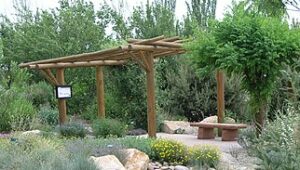 The sand is scorched severely by the relentless rays of the sun. To avoid the hot weather, create a shaded area in your backyard. Build a pergola through your garden, or just use shade and panels made of outdoor-appropriate material to get out from the hot heat during the day. For the entryway to your house, build a woodsy arbor out of sun-weathered lumber or planks.
6. PEBBLE PATHWAYS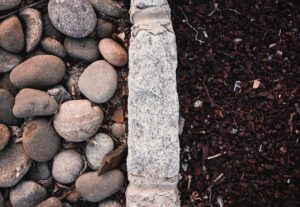 Use stones to create walkways surrounding your backyard. Pebble walkways in the deserts lend a feeling of tranquility and stability to the area. Adding steps leading to the walkway will add visual interest and variation. Soft or earthy colors are the best choices for a footpath. Red small steps and white stones form an eye-catching desert scene from around the property.
7. DIY OASIS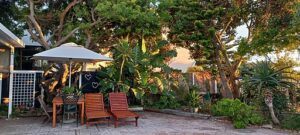 Palm trees with efficient and environmentally friendly water features can be used to create a sandy oasis in the garden. Decorate the pond or water tank with desert-themed plants, metal lawn furniture, and steel garden tools in the shade.
8. POT PLANTS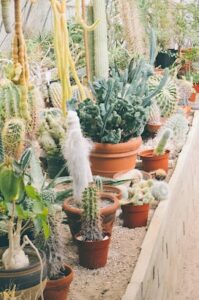 Water easily evaporates from soil properties due to its loose, sandy nature. As a result, starting a yard may be difficult if you reside inside the Southwest. A magnificent visual result can be observed by planting in ceramic pots surrounding your terrace and garden. The added bonus with using pots is that you are not limited to the ground. A wall or roof can even be used as a great place to add a little bit of height and interest to your garden and your overall landscaping efforts.
Desert Backyard Landscaping Plants
Let's take a glimpse at these creative components that go into creating a desert landscaping landscape in the Desert. Gardening in the Southwestern style is easy if you observe these recommendations.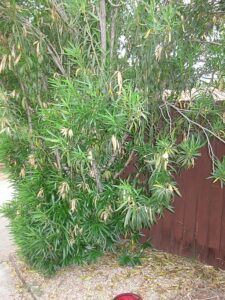 1. SHADY OR BUSHY TREES
Despite the fact that desert plants are few and far between, they do survive. Add shady or bushy trees to your yard to take a break from the heat on hot days. These drought-resistant species, such as Palo verde, chitalpa, desert willow, and desert willow, are all great additions to your garden. With so few plants with true leaves able to grow in the hot and arid climate of the desert, finding those few that will thrive can make a great visual addition!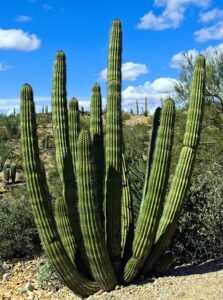 2. CACTUS
Cactus has developed over centuries to be resistant and robust in the face of fluctuations in climate. There are diverse kinds of these succulent plants, and they are all-weather hardy. Fill in the gaps of your garden with enormous varieties of cactus planted in containers surrounding your terrace or rockery. Two cacti that flourish in USDA locations 9 to 11 are the golden barrels cactus and the towering Mexican organ-pipe plant.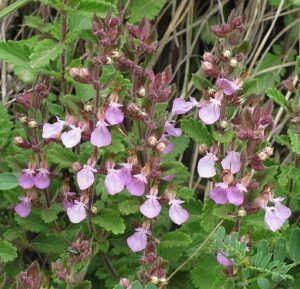 3. SOUTHWEST-INSPIRED PLANTS
Southwestern deserts can be cooled down by using shrubs with leaves or petals in colors of blue, gray, purple, and silver. Consider the ordinary sotol, which develops in USDA areas 6-11. Plant in a rock garden, and its slender silver leaves create a shimmering appearance. In USDA areas 8-9, Shrub or small Germander is a drought survival plant that features lavender-colored blooms and grayish foliage.
So Many Desert Backyard Landscaping Ideas!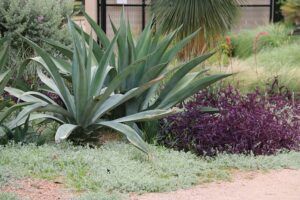 With so many different options, layouts and plants to consider, putting together a plan before getting started will save so much time, money and effort in the long run. Really sit and visualize how you want it to look, and it will make bringing it into reality that much easier and fun!
Do you have any recommendations or feedback to add to the discussion? Then comment below! I answer every comment. You can also email me at randi@fairycirclegarden.com or send me a message through social media as well!
Did you like this article? Please share it on your favorite social media page using the buttons below! Please follow us on social media for more great content, you can use the links at the top right to follow us on Facebook, Twitter, Instagram, Pinterest and Gab. Please, feel free to share your gardening questions, comments, creations, pictures, and videos there. We want to create the best community for gardeners anywhere and we need you to help us grow!
Thank you so much for taking the time to read my article and spend time on my website, I am so grateful for each and every one of you!
Wishing you all the best,
Randi