Are you looking for the best places to buy gardening tools, supplies and accessories? The companies on this page all make quality gardening products. We do not recommend any products or feature any companies that we would not use ourselves If you use the links below and make a purchase, a small percentage of the purchase price will go to support this website at no cost to you. (Some partners even have a discount code for even more savings!) This enables us to continue to provide you with free and relevant information to make your plants, gardens, and fairy gardens the best they can be!
Company
Products
Details
Fairy garden figurines, fairy garden houses, and fairy garden accessories. Use code FCG10 for 10% off!
Learn More
Same day flower delivery nationwide and internationally, satisfaction guaranteed!
Learn More
Grow more nutritious food in less space with the amazing Garden Tower system!
Learn More
100% waterproof boots and footwear that withstand the muckiest situations in every season.
Learn More
High quality organic vegetable seeds, flower seed, herb seeds, and gardening tools and products. As well as excellent customer service!
Learn More
Organic cotton gardening clothing, tops, bottoms, aprons, towels, and bags. Quality tools, seeds, and books too!
Learn More
Trees, bushes, roses, lavender, and perennial plants shipped direct from the nursery to your garden. Terrariums, lights, birdfeeders, and other garden decor too!
Learn More
Grow plants with zero effort right on your counter top, inspired by NASA technology! Use code FCG10 for 10% off!
Learn More
Beautiful Garden statues and décor. Our favorite place to get garden fairy statues!
Learn More
Certified organic, non-GMO, hierloom seeds in packets featuring beautiful watercolor portraits. Cookbooks, kitchen, and garden accessories too!
Learn More
Subscription lawn service available nationwide, using non-toxic environmentally friendly natural lawn fertilization that is kid and pet-safe too!
Learn More
Features a wide selection of beautiful indoor, outdoor, and hanging planters to display your plants and fairy garden creations!
Learn More
Great resource for garden furniture, birdhouses, birdbaths, fountains and any other yard or garden accessory you can imagine!
Learn More
World-class, high-germination seeds, easy-to-follow kits that beginners can use to get started, and other great gardening products!
Learn More
World's 1st modular closed-loop garden system. Divert waste, build soil and grow food – with Modbed. No smells, no pests, assembles on 5 minutes!
Learn More
Amazing place to get plant stands, planters, raised garden beds, garden carts, and even greenhouses. Tons of other garden and and outdoor decor as well!
Learn More
Pre-assembled, full-coverage, garden watering systems.
Tool-free raised garden beds that set up in minutes. Averaging 4.9/5 star rating and made in the USA!
Learn More
Beautiful succulent gifting company, eco friendly succulents uniquly designed, self sustaining gift boxes!
Learn More
Fresh non-GMO Flowers, vegetables, herbs and fruits plants. Plus live plants, seed trays, tools and tons of other garden supplies!
Learn More
Give your garden a little extra personality with a unique assortment of outdoor garden decor. Hundreds of beautiful, fun and whimsical items to add to your favorite outdoor space!
Learn More
Several varieties of galvanized steel raised garden beds, planters, birdhouses, utility carts, rolling gadrening seats, and outdoor boots perfect for gardening too!
Learn More
Great resource for garden carts, raised garden beds, outdoor decor, planters, stands, potting benches and tables, plus greenhouses too!
Learn More
Small but premier citrus producing groves in Florida. The juiciest and best tasting citrus you will find!
Learn More
Mini Fairy Garden World
Use code FCG10 for 10% off!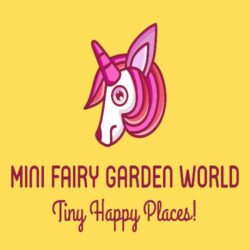 "Step into a world of enchantment with Mini Fairy Garden World. With your imagination and our collection of miniature garden supplies, you can make a home for fairies right in your backyard. Your miniature fairy garden should reflect your personality – and no matter what sort of garden you seek to create, we have the fairy gardening tools, homes, and accessories to make all of your dreams come true."
"Take your inspiration from our many collections of miniature garden homes, furniture, accessories, and more and let your mind take flight. You're sure to think of something exciting, and we can't wait to help your idea grow into a beautiful miniature fairy garden of your own. Of course, no fairy garden is complete without fairies!"
"You can add tempting treats and happy homes to your fairy garden to bring in these enchanting visitors, or you can view our collection of miniature fairy figures to find your perfect match. Your fairies will surely want some friends as well – try our trolls, mermaids, or sprites, or view our menagerie of fairy garden animals!"
"Your miniature garden will look more lively than ever with a little mouse peeking shyly from underneath a leaf…or a fearsome dragon that's ready to fly. The real fun of fairy gardening is finding that perfect figure to complete your scene. We hope you'll find that figure here at Mini Fairy Garden World, a fairy garden store packed to the brim with magic."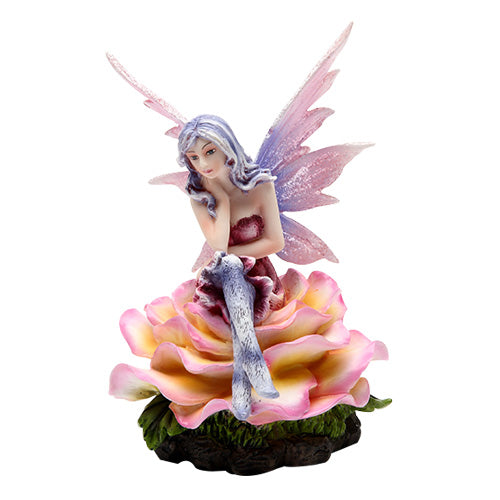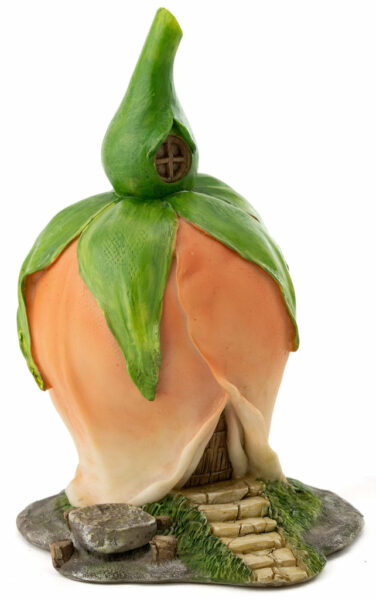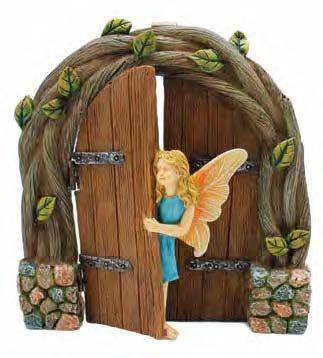 Philip's 1-800-Florals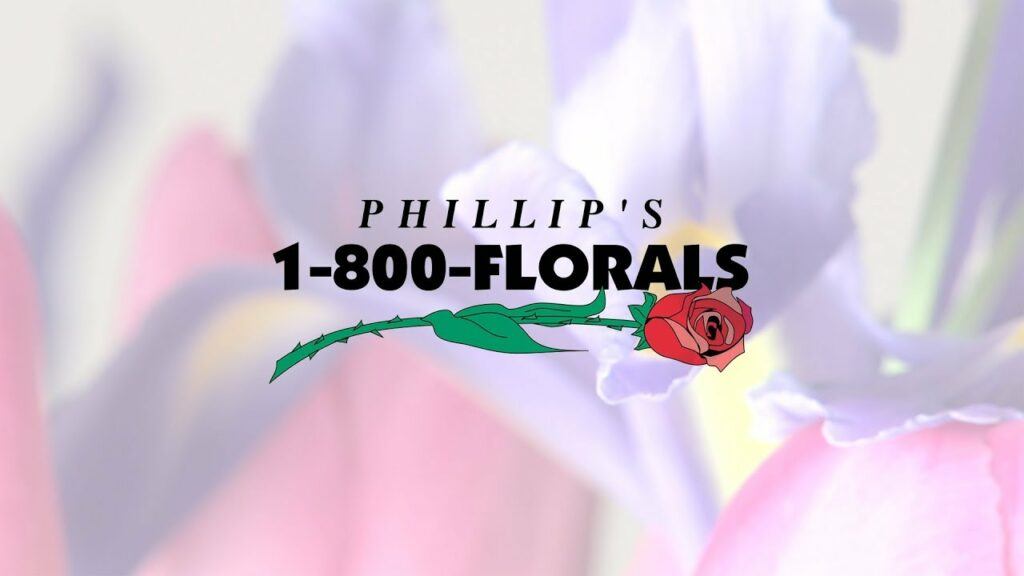 "There are roughly 20,000 professional florists in North America that design and deliver fresh flowers on a daily basis. Most have one or more websites, but they are much more than just Internet companies. They're real florists with years of design and delivery experience, and their reputations have been built on their performance. Some have been in business for generations, with thousands of loyal customers."
"Phillip's 1-800-FLORALS is one of those. And, of the 20,000 or so total florists, less than one half of 1% consistently handle the most computerized nationwide and worldwide florist deliveries. Phillip's is one of those, as well, and has been for more than 20 consecutive years. So, if you're looking for a real florist who is small enough to care yet large enough to take good care of you, too, you've come to the right place. We think you'll notice the difference. And, we're committed to showing you over and over again."
"Same-day florist delivery is normally available Monday – Saturday in most areas of the 50 USA states and Canada for orders received by 11:00 am in the recipient's time zone (excluding Sundays, holidays, and peak floral periods). Otherwise, next day delivery is the norm. For best results, please order one or more days in advance, if possible. Note that due to Covid-19 limitations, product substitutions of equal value may be necessary in some cases, some deliveries may be rescheduled by one day when necessary, and deliveries are NOT currently available in Hawaii."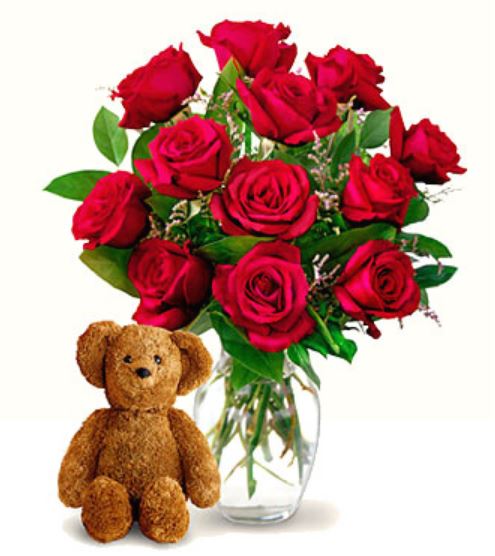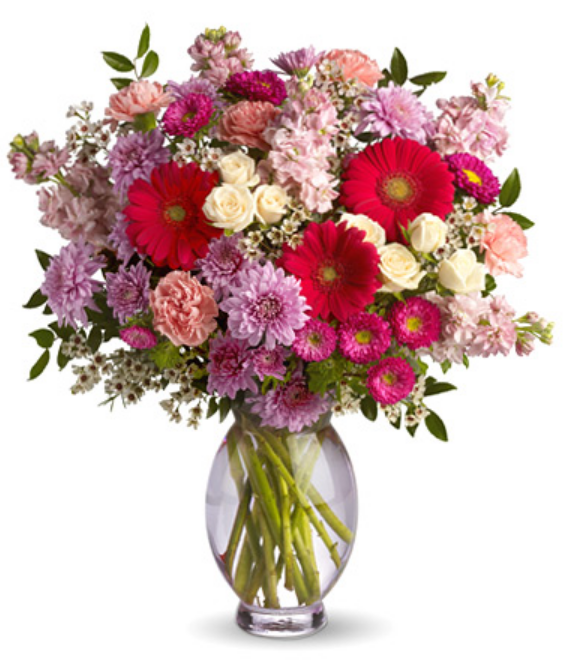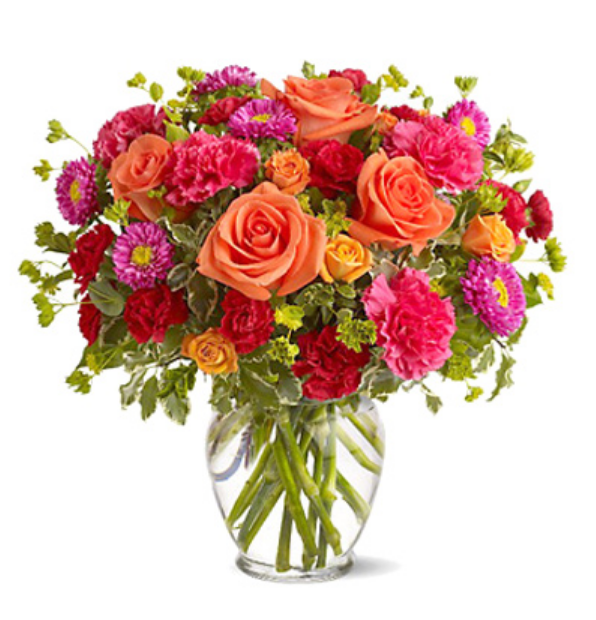 Garden Tower Project

On April 19, 2012, the first Garden Tower® project launched on Kickstarter. The brainchild of inventor Colin Cudmore, environmental scientist Joel Grant, and health professional Thomas Tlusty, The Garden Tower® Project began as a dream to connect people around the world with sustainable, organic produce."
"I began researching existing vertical systems. I found that almost all such systems are hydroponic (growing plants in liquid nutrient solutions rather than soil), and therefore require access to outdoor electricity for their pumps and timers. Even worse, they tend to be very expensive. I wanted a solution that did not use pumps, timers, or electricity. I also wanted something that anybody could afford."
"The original Garden Tower® container gardening system made it possible for home gardeners to create their own compost, practice vermiculture with their own worms, and reap the benefits (literally!) of 50 plants in one barrel-shaped planter. Its built-in water-recycling system created active nutrient transparent to the plants roots much like a hydroponic watering system — boosting plant growth with nutrient-packed recycled water at a fraction of the cost and size of a full-scale garden."
Muck Boot Company

"It all started with a universal problem—muck. Wet, messy, muddy, dirty muck, and we determined to find a solution for keeping our feet warm and dry through it all. So we set out to build the most protective, most comfortable, most reliable boots on the planet—no matter what the conditions. And The Original Muck Boot Company® was born providing 100% waterproof boots and footwear that withstand the muckiest situations in every season."
"Over the past two decades we have had the freedom to innovate, experiment, and test our products in every single element—because outside, there are way more than four seasons. That's why we've designed each of our styles to work hard for every task and brave every condition—so you can be protected, productive, and always in your comfort zone, no matter what the weather."
Botanical Interests

Flora Animalia

Nature Hills Nursery

Click and Grow

Indoor plants are proven to improve health through consumption, reduce stress, improve air quality and overall happiness. Everyone deserves to experience the benefits of having a garden. Click & Grow builds smart gardens that bridge the gap between modern life and nature.
Smart Gardens make it possible to grow plants 365 days a year in even the most busiest households. They take care of watering, light and nutrients, while you reap the benefits. Experience the magic of gardening and enjoy the most flavourful tastes and most wonderful aromas all year round.
Click & Grow was founded in 2009 in Estonia. After reading a NASA report about growing plants in space, Mattias Lepp became inspired to develop the first ever indoor garden that took care of plants automatically. After working with universities around the world to fine-tune the technology, the concept of the Click & Grow Smart Garden was born.
Design Toscano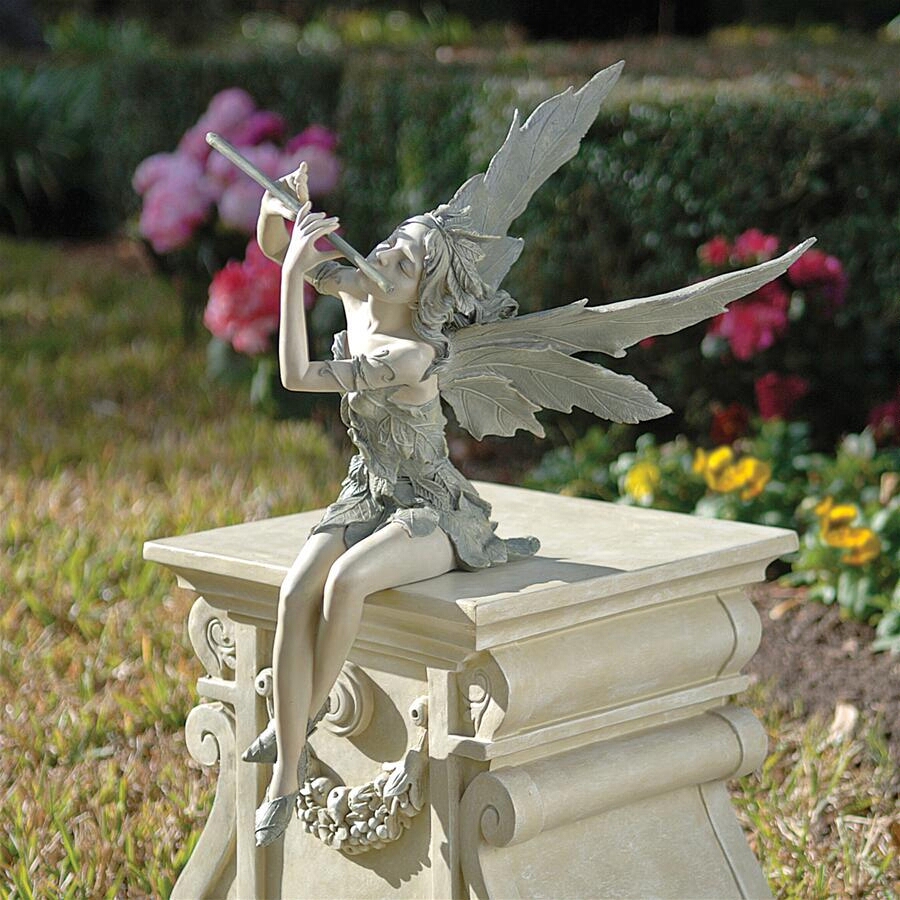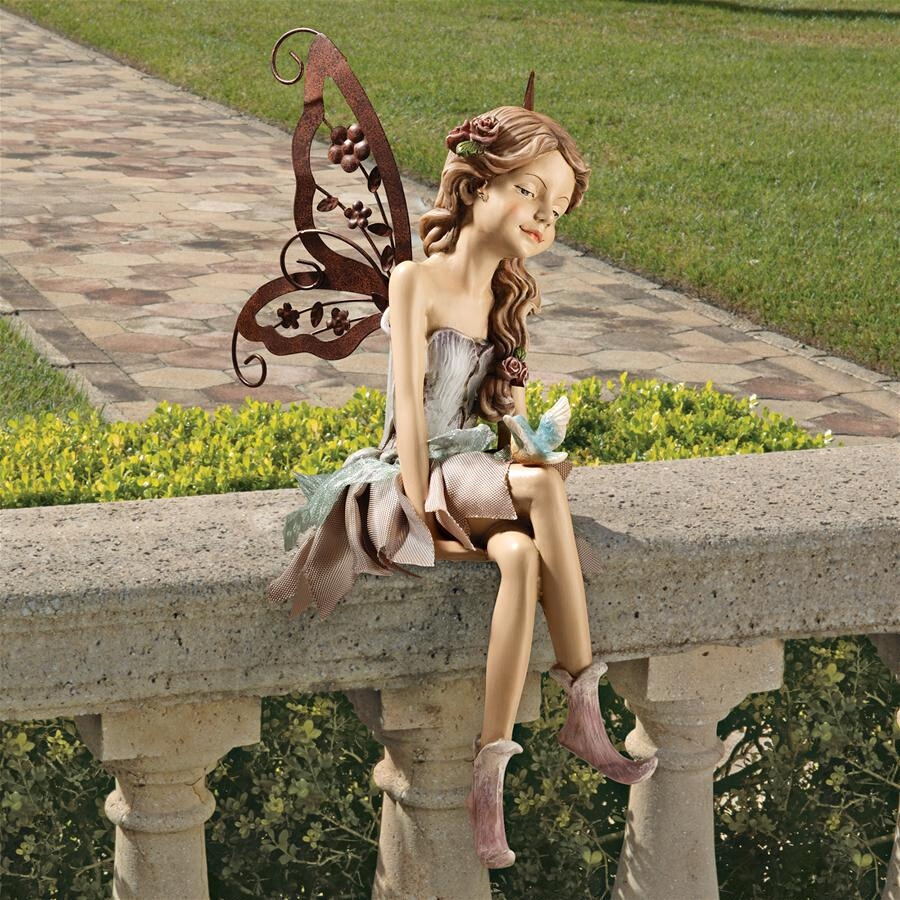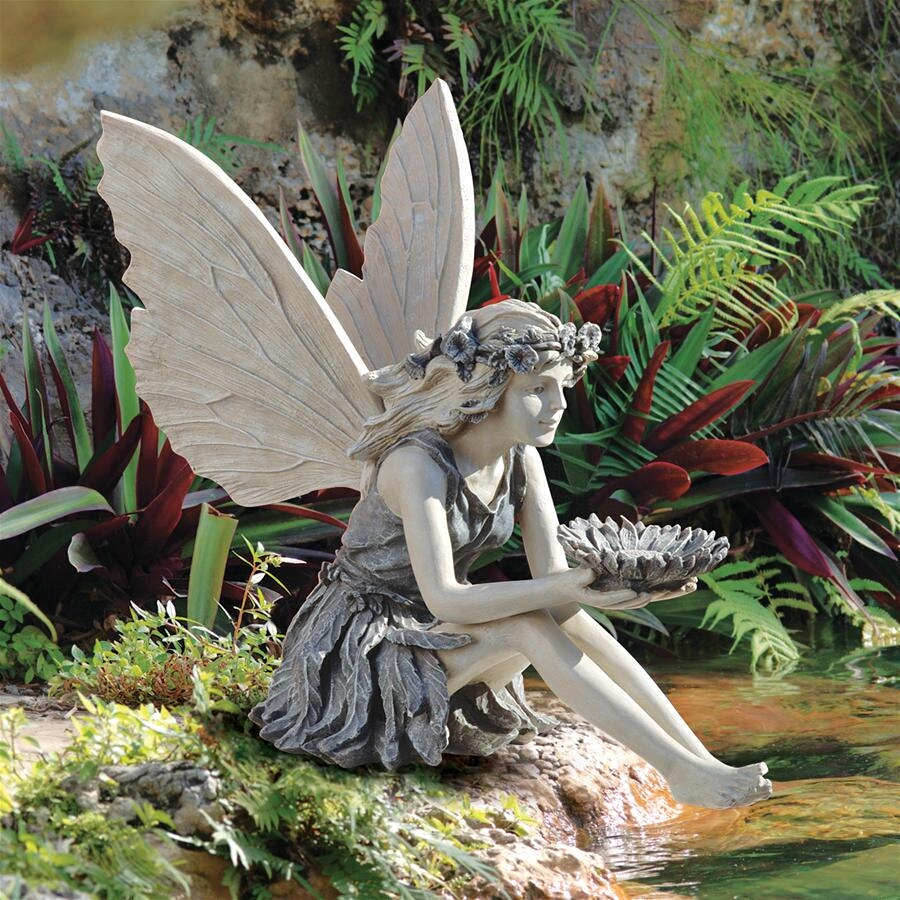 Renee's Garden

Sunday Lawn Care

"Sunday Lawn Care is a DTC subscription service for lawn fertilizer with 4.5-stars. They promise a natural lawn fertilization solution customized to your lawn and soil's needs. It's kid and pet-safe, too. It's simple & smart lawn care delivered to all 50 states"
"With guidance and custom nutrients, we help you cultivate rich, living soil for a healthy lawn that's more self sustaining. Instead of brute force, we use cutting edge plant science to get back to how nature is supposed to work."
La Jolie Muse

Fifthroom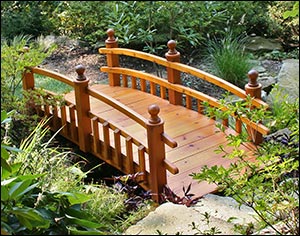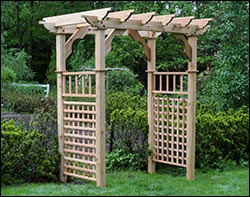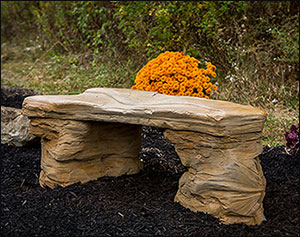 Home Grown Garden

"At Homegrown Garden, we have committed ourselves to supporting gardeners of all skill and experience levels. We aim to guide people through their gardening journey, offering world-class, high-germination seeds that experts will love, easy-to-follow kits that beginners can use to get started, and gardening products that are there for you every step of the way."
Subpod

"The world's 1st modular closed-loop garden system designed for urban living. Divert waste, build soil and grow food – with Modbed."

"Your waste is a powerful thing. This year, you'll send roughly 330lbs of food waste to landfill, where it will fuel global methane emissions and climate change. Turn your waste into a rich, nutritious fertiliser that feeds the soil instead! Compost up to 44lbs of food waste a week in Subpod. Mess free, smell free and easily maintainable in just 5 minutes a week, Subpod is the compost system for people who love simple."
Sunnydaze Decor

"Sunnydaze Decor provides thousands of high-quality indoor and outdoor products that bring relaxation and comfort into people's lives. This includes outdoor fountains, fire pits, hammocks, and much more. Our goal is to transform our customer's living space into a relaxing and stylish area through excellent customer service, fast shipping, and top-quality products."
Garden In Minutes

"Pre-assembled, full-coverage, garden watering systems. Tool-free raised garden beds that set up in minutes. Unmatched quality that lasts. Made In The USA.
Our flagship product, The Garden Grid™ watering system is the top rated garden watering system on Amazon! 100's of rave reviews on Amazon, GardenInMinutes.com, and Etsy! Averaging 4.9/5 star rating
Say Goodbye to Tools. Say Goodbye To Complicated Assembly. Say Hello to Garden In Minutes®!"
"The Garden Grid™ Watering System – The only, preassembled plant spacing guide & garden watering system in one. Drip irrigation, soaker, and sprinkler style watering PLUS square foot gardening style guided planting, wrapped into one amazing gardening product! (23 sizes & growing!)"
"Tool-Free, Expandable & Stackable Cypress Raised Garden Beds (dozens of layouts)
Custom Length Garden Hoses (any length from 4″ and up!)
Multi-Garden Grid™ Connection Manifolds (to endlessly interconnect Garden Grids™ in any layout!)
Dedicated, 100% U.S. Based Support Team."
Lula's Garden

"Founded in 1856, all Ferry-Morse seeds are Non-GMO. We pride ourselves on our seed freshness. Ferry-Morse pioneered the practice of selling only fresh flower, herb, and vegetable seeds, packed for the current season. Fresh seed means better germination rates. Always check for freshness by looking for the date on the back of the packet."